So I know the House of Love has gotten a little... er... love on this board, but it's high time the band received its own full-blown appreciation thread. To my mind, these guys were every bit as essential as the Stone Roses in the late-'80s, early-'90s -- and they certainly were more consistently great -- and yet have never received the credit they're due.
Furthermore, I think a lot of people believe everything went sour after Terry Bickers left, which is slap in the face of
Babe Rainbow
, a fabulous and forgotten record that I put on an equal level with the self-titled "Butterfly" album as the band's best work. (FWIW, I find the self-titled Creation disc to be pretty severely overrated; the Rough Trade/Creation singles comp -- also self-titled -- that preceded it is actually much stronger.) HoL post-Bickers is kind of like Suede after Bernard Butler; they had one killer record left, and then, well...
Anyway, in an effort to spread the gospel, I spent the last week hashing out a best-of comp spanning the band's original incarnation (for whatever reason, I can't get into
Days Run Away
).
Here goes:
The House of Love
I Don't Know Why I Love You: The Best Of, 1987-1993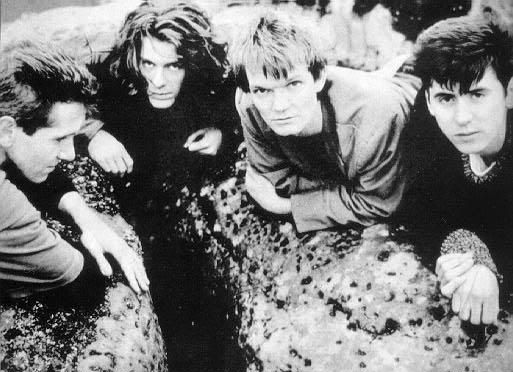 http://www.sendspace.com/file/wj17ma
01.) Marble
02.) Shine On
03.) Crush Me
04.) Yer Eyes
05.) Blind
06.) Real Animal
07.) Plastic
08.) Beatles and the Stones
09.) Never
10.) Kiss the Fountain
11.) Fade Away
12.) I Don't Know Why I Love You
13.) Sweet Anatomy
14.) Feel
15.) Phone
16.) Destroy the Heart
17.) Shake and Crawl
18.) Someone's Got to Love You
19.) Christine
20.) Loneliness Is a Gun