OK, now that I'm actually putting ideas to medium I'm going to upload some of what I do. All these tracks should be on my
Virb.com page
, too.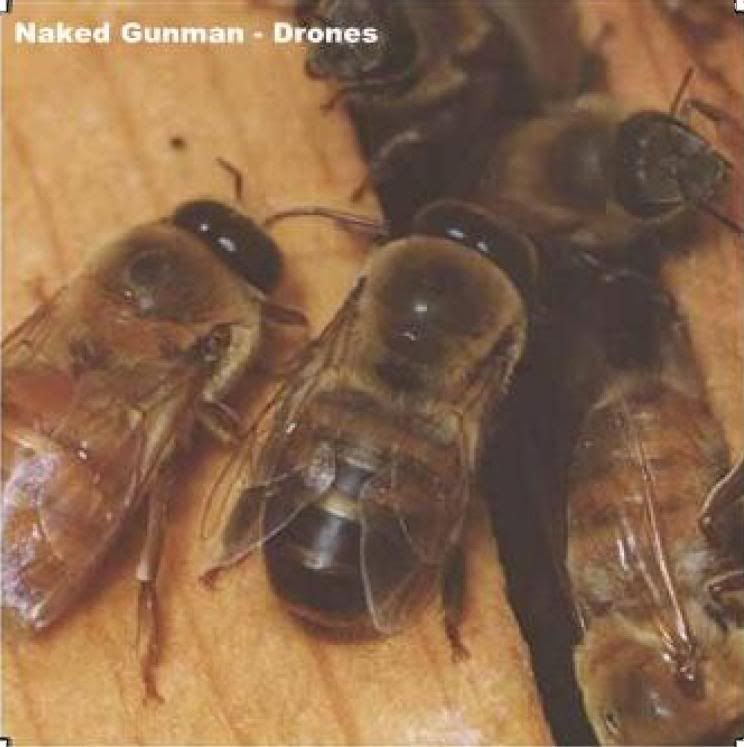 Drones - Naked Gunman
A double CD's worth of experimental electronics using overlapping noise-based drones playing time & tone shifted noise tracks ,often dozens of copies of a single source, off and against each other to create beat frequency throbs, overlapping rhythms and near chords.
My favorite pieces are 2 of the shortest: "Gong Roll" & "Chaos Ascent (Drone Four)", and "Drone One" which is the longest.
"Time Bass (Francis E. Dec Mix)" - Augenblick
A track based on an accidental rhythm track I created while playing with a free VTS Host program, overlaid with an ambient tone and a Text to Speech-ified reading from Francis E. Dec's
"GANGSTER COMPUTER GOD WORLD- WIDE SECRET CONTAINMENT POLICY!!"
rant.
"The Great Northern Subtropical Gyre" - Augenblick
Another demo track, with a Bassline built on D-lusion Rubber Duck TB-303 Emmulator, a rhythm track built on the Hammer Head Rhythm Station, and another ambient tone I built in Audacity laid on top; Its an attempt to build upon & expand the track of the same name I made for the RPM Challenge.