Pets of the SOMB
Started by
biggie mcsmalls
,
Jun 01 2006 08:52 AM
1182 replies to this topic
Posted 08 December 2008 - 04:21 PM
Holy fuck, I am crying over here.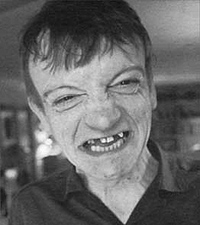 Damo Suzuki:
So, um, yeah. Getting older isn't as bad as it sounds. Better than being young & poor (DjDrake) or young & slutty (SG) or young, poor and slutty (Paves); am I right?
Alright, my friends. It's time for another
solid little rock jam
---
Posted 08 December 2008 - 04:22 PM
Sorry to hear that buddy. That's a heartbreaker.

"what kind of moe cop doesn't give her the old suck on my balls warning?
"

---
Posted 08 December 2008 - 04:53 PM
I am not kidding, I nearly had a breakdown when I had to put my companion cat of 19 years, Hector to sleep years ago. We have Honey and Marcel, but I still remember Hector with the fondest of memories. He was the best cat!

"Come on people now, smile on your brother, everybody get together, try to love one another right now....right now....Jesse Colin Young (Youngbloods). "Sugar, Sugar, honey, honey....you are my candygirl and you got me wantin' you.....*
---
---