Results for DAMN.
reviews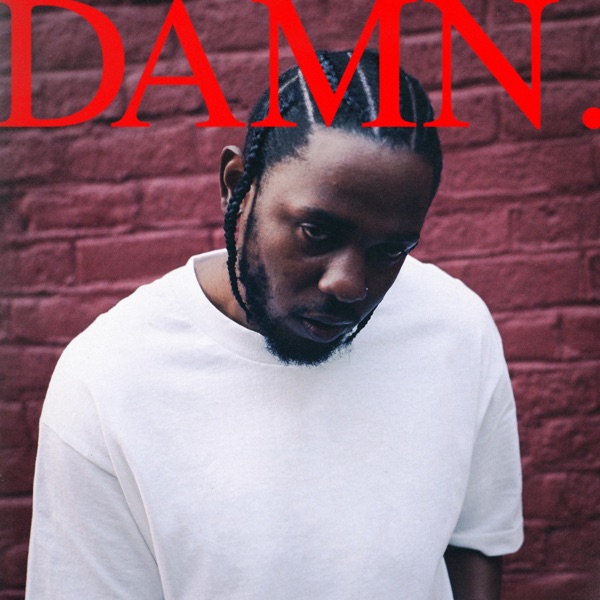 DAMN. available on iTunes
Kendrick Lamar DAMN.
Rapper Kendrick Lamar just released his latest album, DAMN. which follows his massive 2015 record To Pimp a Butterfly. Since his rise to prominence a few years ago, Lamar has become the standard to which other rappers and hip hop acts are measured. Jim finds DAMN. to be a"grower"that the listener appreciates with repeat listenings. While this record doesn't grab you in the same way as To Pimp a Butterfly, he loves Lamar's latest effort. Between his enlightened lyrics and classic gangster rap sonics, Jim thinks this album is a Buy It. Greg agrees, as Kendrick shows a mastery of storytelling and flow with this record. And while the sound may be stripped down from previous albums, Kendrick is no less ambitious as he draws lines between street violence and American foreign policy. Greg says DAMN. is no less than a"masterpiece"making for a double Buy It.
Go to episode 595
lists
Top Albums of 2017… So Far
We're halfway through 2017, which means it's time to get a jump on the Best-Of Lists. Here are Jim and Greg's mid-year best Top 10 lists.
Go to episode 604
The Best Albums of 2017
It's Jim and Greg's favorite show of the year, where they get to reflect on the Best Albums of 2017. They also hear picks from listeners as well as the Sound Opinions production staff.
Go to episode 627
2017 in Song: Jim and Greg's Mixtapes
Each year, Sound Opinions flips the page on the calendar with a"mixtape"that sums up the year in music.
Greg's mixtape is organized as an homage to the themes explored in Kendrick Lamar's 2017 opus DAMN. The themes include FEAR., EMPATHY., MOURNING., and TRUTH. Jim's mixtape was inspired by what he calls the biggest story of 2017: the #MeToo movement.
Go to episode 631
featured songs
Featured Songs
Drive-By Truckers, Ramon Casiano, American Band, ATO, 2016
Drive-By Truckers, Wallace, Southern Rock Opera, Soul Dump Records, 2001
Drive-By Truckers, What It Means, American Band, ATO, 2016
Drive-By Truckers, Surrender Under Protest (Live on Sound Opinions), American Band, ATO, 2016
The Clash, Rock The Casbah, Combat Rock, Epic, 1982
Tom T. Hall, Watergate Blues, Watergate Blues, Mercury, 1973
Drive-By Truckers, Darkened Flags On The Cusp Of Dawn, American Band, ATO, 2016
Drive-By Truckers, Guns Of Umpqua, American Band, ATO, 2016
Etta James, Tell Mama, Tell Mama, Cadet, 1968
Drive-By Truckers, Ever South (Live on Sound Opinions), American Band, ATO, 2016
Drive-By Truckers, Once They Banned Imagination (Live on Sound Opinions), American Band, ATO, 2016
The Album Leaf, False Dawn, Between Waves, Relapse, 2016
Kendrick Lamar, HUMBLE., DAMN., Interscope, 2017
Kendrick Lamar feat. U2, XXX., DAMN., Interscope, 2017
Kendrick Lamar, BLOOD., DAMN., Interscope, 2017
Sharon Van Etten, The End of The World, Resistance Radio: The Man in the High Castle Album, Sony, 2017
Angel Olsen, Who's Sorry Now, Resistance Radio: The Man in the High Castle Album, Sony, 2017
Sam Cohen, The House of the Rising Sun, Resistance Radio: The Man in the High Castle Album, Sony, 2017
Kevin Morby, I Only Have Eyes For You, Resistance Radio: The Man in the High Castle Album, Sony, 2017
Led Zeppelin, The Ocean, Houses Of The Holy, Atlantic, 1973
Ernest Tubb, Answer the Phone, Thirty Days (To Come Back Home) (single), Decca, 1955
Au Revoir Simone, Shadows, Still Night, Still Light, Moshi Moshi, 2009
The Staple Singers, I'll Take You There, Be Altitude: Respect Yourself, Stax, 1972
Chuck Berry, Johnny B. Goode, Johnny B. Goode (single), Chess, 1958 soundopinions.org Sound Opinions is a website
Go to episode 595
Featured Songs
Wire, Short Elevated Period, Silver/Lead, Pinkflag, 2017
The Feelies, In Between (Reprise), In Between, Bar/None, 2017
R. Stevie Moore and Jason Faulkner, Another Day Slips Away, Make It Be, Bar/None, 2017
Kendrick Lamar, DNA., DAMN., Interscope, 2017
Kendrick Lamar, LUST., DAMN., Interscope, 2017
Spoon, Shotgun, Hot Thoughts, Matador, 2017
Aimee Mann, Poor Judge, Mental Illness, SuperEgo, 2017
Michael Kiwanuka, Sometimes I Feel Like a Motherless Child, Resistance Radio: The Man in The High Castle, Columbia, 2017
Somi feat. Aloe Blacc, The Gentry, Petite Afrique, OKeh, 2017
Somi, Black Enough, Petite Afrique, OKeh, 2017
Father John Misty, Things It Would Have Been Helpful to Know Before the Revolution, Pure Comedy, Sub Pop, 2017
Father John Misty, Leaving LA, Pure Comedy, Sub Pop, 2017
Ty Segall, Freedom, Ty Segall, Drag City, 2017
Ty Segall, Orange Color Queen, Ty Segall, Drag City, 2017
Sneaks, Hair Slick Back, It's a Myth, Merge, 2017
She-Devils, Make You Pay, She-Devils, Secretly Canadian, 2017
Rips, Delay, Rips, Faux Discx, 2017
Priests, Puff, Nothing Feels Natural, Sister Polygon, 2017
The Regrettes, A Living Human Girl, Feel Your Feelings Fool!, Warner Bros., 2017
Run the Jewels, Talk to Me, Run the Jewels 3, Run the Jewels, 2016
Roger McGuinn, Car Phone, Back From Rio, Arista, 1991
Bobbie Gentry, Ode to Billy Joe, Ode to Billie Joe, Capitol, 1967
Local-H, California Songs, What Ever Happened to P.J. Soles?, Studio E/Only Music, 2004
Luna, Speedbumps, Rendezvous, Jetset, 2004
Waylon Jennings, Speedbumps, Rendezvous, Jetset, 2004
Go to episode 604
Featured Songs
Vic Mensa, Coffee & Cigarettes, The Autobiography, Roc Nation, 2017
Priests, Appropriate, Nothing Feels Natural, Sister Polygon, 2017
Aimee Mann, Rollercoasters, Mental Illness, SuperEgo, 2017
Manchester Orchestra, Alien, A Black Mile to the Surface, Loma Vista, 2017
Tyler, the Creator feat. ASAP Rocky, Who Dat Boy, Flower Boy, Columbia, 2017
Tyler, the Creator feat. Jaden Smith, Pothole, Flower Boy, Columbia, 2017
Rips, Delay, Losing II, Faux Discx, 2017
Lorde, Supercut, Melodrama, Lava, 2017
The Menzingers, Midwestern States, After the Party, Epitaph, 2017
Moses Sumney, Lonely World, Aromanticism, Jagjaguwar, 2017
Downtown Boys, I'm Enough (I Want More), Cost of Living, Sub Pop, 2017
The XX, I Dare You, I See You, Young Turks, 2017
Kesha, Rainbow, Rainbow, Kemosabe, 2017
Kesha, Hunt You Down, Rainbow, Kemosabe, 2017
Bottle Tree, Open Secret, Bottle Tree, International Anthem, 2017
Mount Eerie, Real Death, A Crow Looked at Me, P.W. Elverum & Sun, Ltd., 2017
Kendrick Lamar, LOVE. feat. Zacari, DAMN., Interscope, 2017
The Regrettes, I Don't Like You, Feel Your Feelings Fool!, Warner Bros., 2017
Run the Jewels, Talk to Me, Run the Jewels 3, Run the Jewels, Inc., 2016
Partridge Family, Echo Valley 2-6809, The Partridge Family Sound Magazine, Bell, 1971
George Jones, The Race Is On, I Get Lonely in a Hurry, United Artists, 1964
Jack Nitzsche, Baja, The Lonely Surfer, Reprise, 1963
Cream, I Feel Free, Fresh Cream, Reaction, 1966
Lee Ann Womack, A Little Past Little Rock, Some Things I Know, MCA Nashville, 1998
Bowling for Soup, My Hometown, A Hangover You Don't Deserve, Jive, 2004
Andrew Gold, Thank You for Being a Friend, All This and Heaven Too, Asylum, 1978
Go to episode 627