Results for 1993
interviews
The Flaming Lips
This week's guests are two of the members of Oklahoma's Flaming Lips, co-founder Wayne Coyne and long-time member, multi instrumentalist and co-songwriter Steve Drozd. Wayne chimes in that their two other current band members, Michael Ivins and touring drummer Clifford, couldn't make it to the interview. Ivins was too preoccupied erecting the UFO for that night's live gig in Chicago. Greg points out that Wayne at one time admitted he was part of a band that couldn't play, had a singer that couldn't sing, and heralded from an unknown town. Yet, here they are 25 years later, still going strong. As someone who wrote a book about The Flaming Lips. Jim continues to be astounded by the extensiveness of their career. He feels it parallels the career of Pink Floyd who had at least four different incarnations over 30 or 40 years. The Lips' first era was their '80s psychedelic era with it's key album In a Priest Driven Ambulance from 1990. On this album, former Lips drummer Jonathan Donahue replaced Nathan Roberts and the band collaborated for the first time with producer Dave Fridmann. Fridmann, who would go on produce many other Lips' albums, brought a higher level of musicality and production to the Lips' sound. In a Priest Driven Ambulance was also the album that introduced Steve Drozd to the Flaming Lips (he did not join the band until almost a decade into the band's career). Drozd loved the album's"loud psychedelic rock guitar"with "hokum balladry". Greg also adds that the record contained a non-ironic cover of Louis Armstrong's "It's a Wonderful World" amidst the cynical and cooler-than-thou indie rock community.
Even though the band started in 1983, it wasn't until 1992 that The Flaming Lips signed to a major label. The first album for Warner Brothers Records was Hit to Death in the Future Head. Wayne and the band saw this as an opportunity to make a record that's worth the"billion dollars"major labels can spend on albums. Greg feels that their new ambition really exceeded the ambition they had with their previous work. He feels it's clearly evident in 1993's Transmissions from the Satellite Heart. To Jim this album marks the moment when Wayne's songwriting started to rise from the background and move towards the caliber of the Lips' sonic density. Transmission from the Satellite Heart's, "She Don't Use Jelly" is such an example. Even though the song became their breakthrough"wiggy, novelty hit."it was a "beautiful bubble gum song with a poignant lyric" wrapped inside an amazing musical production. Wayne and the band knew almost from the beginning that the song could be a hit. The song's hook was created from the lyrics which Wayne got from equating smearing chapstick on your lips to buttering your toast. Wayne's story dispels the rock critic myth that these lyrics were a code for sex, drugs and rock 'n' roll. Greg brings everyone back to the dense sound of Transmissions From the Satellite Heart. He wonders how Steven came upon the idea layering the heavy"Bonham-esque"drums underneath pop songs. Steven admits that the sound was inspired by Larry Mullen's drums on U2's War.
Greg wonders if the band's next transformation happened after guitarist Ronald Jones left the band in 1996. Wayne agrees that Ronald's leaving changed the band. Although, Steve adds that he himself was burnt out and heavily into drugs at the time. At this point the Lips re-tooled into the era of their parking lot experiments, boom box experiments and the 1997 release of the four-CD album Zaireeka — an album designed for the listener play all four CD's simultaneously on four different sound systems in the same room. Each project was an orchestration of random sounds, a symphony of noise. Wayne wanted to try something new and take a chance.
After the band went through their two year sonic experiment they released the album The Soft Bulletin in 1999, which Jim considers a pop masterpiece. Wayne thinks the signature song from that album is "Race For the Prize". The song is in reference to two scientists fighting to cure a disease. Also on the album is "Waitin' for a Superman," inspired by Wayne and his brother jogging around the lake to deal with their father's bout with cancer. These two songs are full of meaningful and heartstung lyrics. Jim pipes in that that Wayne wouldn't have been able to write lyrics like this earlier in the Lip's career. Wayne chalks it up to the experience of life changing you, which changed him and the band for the better.
2002's Yoshimi Battles the Pink Robots is a continuation of the band's lyrical progression, especially with its song "Do You Realize??" Another key song is "Yoshimi Battles the Pink Robots Pt. 1." (You can hear their live performance here.)
The critical response to these last two albums was, as Jim puts it,"nothing short of ecstatic."The latest album, 2006's At War With the Mystics hasn't seen the same response (including from our own Greg Kot.) Steve and Wayne kind of expected it. They're just as happy to win a Grammy for a song titled, "The Wizard Turns On…The Giant Silver Flashlight And Puts On His Werewolf Moccasins."
Go to episode 94
Steve Wynn
In preparation for this week's guest, Steve Wynn, Jim and Greg do a little primer on the Paisley Underground music scene that developed in California in the 1980s. Jim plays a song by one of the seminal bands of this scene, The 3 O'Clock, whose very psychedelic name was inspired by Tom Wolfe's assertion in "The Electric Kool-Aid Acid Test" that if one drops acid in the early evening, the high of the trip will occur at 3:00 a.m. The 3 O'Clock was helmed by Michael Quercio, a musician who started as a punk rocker. After discovering psychedelic rock, however, his sound, and his look, began to change. It was Cuercio's affinity for the music of the '60s, as well as the brightly colored paisley clothes, that gave this scene its name. While the name did not do the music justice, the influence of the Paisley Underground on contemporary bands like Oasis and The Secret Machines is undeniable.
It may surprise to listeners who are only familiar with "Walk Like an Egyptian," but The Bangles were also pioneers of the Paisley Underground. Their original sound, with its three- and four-part harmonies and sing-songy melodies, paralleled that of The Mamas and the Papas and The Byrds. Lead singer Susanna Hoffs continues to work in this genre; she and '90s indie pop star Matthew Sweet just released a 1960s covers album featuring songs by The Left Banke, The Beach Boys and The Who.
Greg points out that the Paisley Underground sound was not a homogenous one — in fact, what bonded these bands was a punk sensibility that welcomed other musical styles. Unlike many other punk bands at the time, these acts didn't see why they had to conform to a strict policy of three-minute, Ramones-style songs. And what's more punk rock than non-conformity? One band that went above and beyond its punk and psychedelic influences was The Long Ryders. They took more of a country approach and can be seen as pioneers of the alternative country scene that now houses bands like Uncle Tupelo, Son Volt, and The Bottle Rockets.
The Rain Parade is the next Paisley Underground band up for discussion. While the members of The Rain Parade never saw the major label success like their peers in The Bangles or The 3 O'Clock (who were signed to Prince's Paisley Park label), many went on to work on successful projects. David Robeck formed the band Mazzy Star, which had an alternative hit single with "Fade Into You" in 1993 and Matt Piucci went on to work with Crazy Horse. The remaining bandmates reincarnated themselves as Viva Saturn.
Greg plays a song featuring this week's guest, Steve Wynn. His band The Dream Syndicate was a group that both Jim and Greg became fans of in the early '80s. They emerged in LA as one of the pioneers of the Paisley Underground sound. Steve then released a number of solo records and has spent the last few years with his most recent band, The Miracle 3. Steve and his band members, Linda Pitmon, Dave DeCastro and Kirk Swan, joined Jim and Greg for an interview and performance at the Chicago Recording Company.
The Dream Syndicate never made it into the 1990s, but its innovative sound continued to influence artists. While other LA bands at the time, like Black Flag, Social Distortion and Bad Religion, were making post-punk and punk music with a really hard edge, The Dream Syndicate stuck to a swirlier, psychedelic pop sound. For this reason, Jim and Greg explain, no matter how many solo projects he embarks on, our guest will most likely always be remembered as the lead singer of The Dream Syndicate.
After playing a track from Days of Wine and Roses, which Greg calls one of the masterpieces of the Paisley Underground era, our host asks Steve about the chemistry between two guitarists. In this case, Steve's partner in guitar is Kirk Swan, who was in another innovative '80s indie pop band, Dumptruck, Steve responds that the basic formula of guitar, drums, and bass is simple, but never gets old. He points to bands like Neil Young and Crazy Horse and Television as examples.
Jim asks Steve about why he continues on in this business after so many years. As Steve jokes on his website, this new album is one of several"comebacks,"but music is not such an easy life to come back to. After being pegged the"new Springsteen,"Steve and the band had somewhat of a difficult time. He explains how that hurt the band (and indirectly how he hurt Jim one drunken night). Thankfully they both came out on the other side.
Go to episode 21
Spoon
In nearly 20 years, Spoon has managed to release 8 albums, all of them worth a listen, according to Jim and Greg. That is no small feat. Their latest, They Want My Soul, is a real expansion of their sound, from minimal post punk to a more grown-up soul. Lead singer Britt Daniel and drummer Jim Eno founded the band in 1993 in Austin, and they talk with Jim and Greg about how they have stayed relevant for so long, working with producer Dave Fridmann (The Flaming Lips, Low) and calling back to "Jonathan Fisk."
Go to episode 476
news
Music News
While more visual spectacle than musical, the MTV Video Music Awards have come and gone again, and what's most interesting is what didn't happen, rather than what did. And by"what"we mean controvery. After the Parents Television Council urged MTV to avoid a repeat of last year's Miley Cyrus twerk-fest, the watchdog group announced that they were mostly pleased with the more family-friendly content. But, the PTC did express concerns about the way women were portrayed. Guess they missed Sofia Vergara's Emmy posing.
And there were still some naked performances…Deadspin released the isolated vocals from both Taylor Swift and Beyonce's appearances. They added a spectrum analysis layer to show how well each singer stayed on pitch. Beyonce fared better, but Jim can sympethize with Miss Swift; only a capella singers sound great without musicians.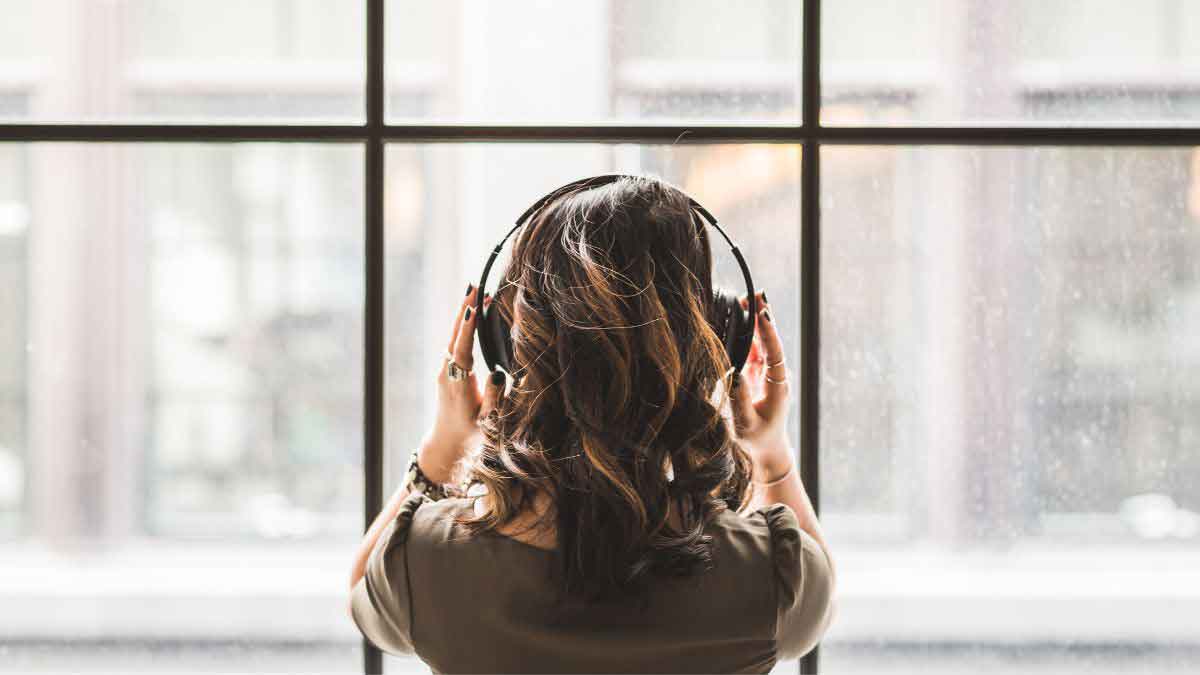 Also making news, music fans around the world are celebrating the comeback of the great British singer Kate Bush. After 35 years being offstage, she received an enthusiastic response after announcing "Before the Dawn," a run of 22 shows, which sold out in 15 minutes! Fans (some say including Madonna, Lily Allen and Bjork) watched as Bush opened the first show at London's Hammersmith Apollo with "Lily," from the 1993 album Red Shoes. Bush says she was encouraged to return to performing by her son, Bertie. The show was incredibly elaborate and theatrical- hopefully not too exhausting for Kate.
We also say welcome back to Prince and his longtime frenemy Warner Bros Records. His Purple Majesty will release two new albums at the end of September, marking the end of one of the longest-running employment disputes in musical history. Prince fell out with the label in the early 1990's, prompting him to change his name to an unpronounceable symbol and appear in public with the word"slave"across his face. Now he plans to release two albums: Art Official Age and Plectrumelectrum with his all-female band, 3rd Eye Girl.
Rounding out the news, Jim and Greg discuss the idea of the perfect length for a pop song. Long ago technology dictated the length of a tune. A 78 vinyl record came in two sizes—a 10-inch that held 3 minutes of music and a 12-inch that held 4. Midway through the rock 'n' roll era, songs like "Stairway to Heaven" blew out those conventions. And certainly, with the digital music revolution, all bets should be off, right? Not so. Brevity is the soul of Top 40. And a radio station in Calgary, Alberta is taking that philosophy to the extreme. 90.3 AMP is telling listeners they will no get"twice the music."In fact, they'll hear half a song. The station will be editing its plays in order to keep listeners from getting bored. In effect, this is the 140 character limit of music.
We don't endorse this approach, but here's our own celebration of "Short but Sweet" tracks
Go to episode 457
featured songs