Results for And Your Bird Can Sing
specials
The Compact Disc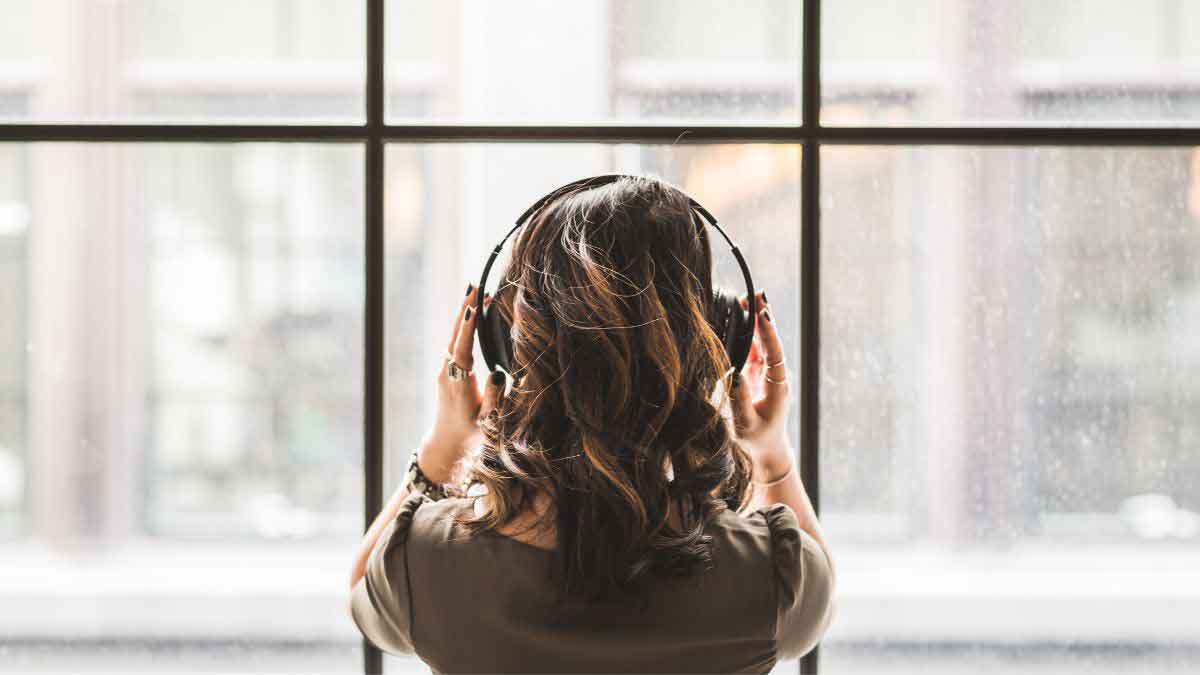 Thirty years ago this month, the team from Phillips developed the technology behind Compact Discs. Since the pressing of the first CD, the music industry has become completely revolutionized. By 1999 CDs brought in 15 billion dollars to record labels. But, that same technology has also lead to the industry's downfall.
To honor, and mourn, the CD in its old age, Jim and Greg each play a song that illustrates what the shiny disc has meant to them. Jim plays a song from the first album he purchased on CD, The Beatles' Revolver. Previously "And Your Bird Can Sing" was only available on the UK release, but after the advent of CDs, Jim was able to have it in the US.
Greg chooses to play "Get It Together," from the James Brown box set Star Time. For him the CD era was an opportunity to get access to music you might not otherwise hear. The labels were curating their back catalog with box sets of early Elvis or Robert Johnson."Get It Together"was a track Greg searched for for years, and thanks to CDs, he got to hear it again.
Go to episode 172
lists
Revolver covers
To show the range of influence Revolver has had on the music industry, Jim and Greg commissioned this montage of Beatles covers from this album. Here's a list of the songs you hear:
"Taxman" by Stevie Ray Vaughan
"Eleanor Rigby" by Ray Charles
"I'm Only Sleeping" by Rosanne Cash
"Love You To" by Bongwater
"Here, There and Everywhere" by Emmylou Harris
"Yellow Submarine" by Arthur Fiedler & the Boston Pops
"She Said, She Said," by Gov't Mule
"Good Day Sunshine," by Jimmy James & the Vagabonds
"And Your Bird Can Sing" by Matthew Sweet & Susanna Hoffs
"For No One" by Rickie Lee Jones
"Doctor Robert" by Bozo Allegro
"I Want to Tell You" by Ted Nugent
"Got To Get You Into My Life" by Earth, Wind & Fire
"Tomorrow Never Knows" by Brian Eno
Go to episode 117
Revolver covers
To show the range of influence Revolver has had on the music industry, Jim and Greg commissioned this montage of covers from The Beatles' album:
"Taxman" by Stevie Ray Vaughan
"Eleanor Rigby" by Ray Charles
"I'm Only Sleeping" by Rosanne Cash
"Love You To" by Bongwater
"Here, There and Everywhere" by Emmylou Harris
"Yellow Submarine" by Arthur Fiedler & the Boston Pops
"She Said, She Said," by Gov't Mule
"Good Day Sunshine," by Jimmy James & the Vagabonds
"And Your Bird Can Sing" by Matthew Sweet & Susanna Hoffs
"For No One" by Rickie Lee Jones
"Doctor Robert" by Bozo Allegro
"I Want to Tell You" by Ted Nugent
"Got To Get You Into My Life" by Earth, Wind & Fire
"Tomorrow Never Knows" by Brian Eno
Go to episode 25
featured songs
Featured Songs
Eminem, My Name Is, The Slim Shady LP, Interscope, 1999
Abba, I Let the Music Speak, The Visitors, Atlantic, 1981
The Beatles, And Your Bird Can Sing, Revolver, Parlophone, 1966
James Brown, Get it Together, Star Time, PolyGram, 1991
Prefuse 73, Regato, Everything She Touched Turned Ampexian, Warp, 2009
The Who,"Doctor, Doctor"Magic Bus, MCA, 1968
Dave Matthews Band, Song that Jane Likes, Remember Two Things, Bama Rags, 1993
Green Day, Boulevard of Broken Dreams, American Idiot, Reprise, 2004
The White Stripes, Girl You Have No Faith in Medicine, Elephant, V2 Records Japan, 2003
Blitzen Trapper,"Furr"Furr, Sub Pop, 2008
Blitzen Trapper,"Lady on the Water"Furr, Sub Pop, 2008
The Marked Men, Sully My Name, Fix My Brain, Swami, 2006
Little Feat, Rock and Roll Doctor, Feats Don't Fail Me Now, Warner Bros., 1974
Chris Cornell, Ground Zero, Scream, Mosley Music Group, 2009
Chris Cornell, Part of Me, Scream, Mosley Music Group, 2009
Cursive,"Mama, I'm Swollen"Mama, I'm Swollen, Saddle Creek, 2009
Cursive, From the Hips, Mama, I'm Swollen, Saddle Creek, 2009
Handsome Furs,"I'm Confused"Face Control, Sub Pop, 2009
Abba, Ring Ring, Ring Ring, Polydor, 1973
D'Angelo,"Feel Like Making Love"Voodoo, Virgin, 2000
Morrissey,"I Don't Mind If You Forget Me"Viva Hate, Sire, 1988
Van Morrison,"The Way Young Lovers Do,"Astral Weeks, 1968
Go to episode 172