Results for Control
specials
Joy Division
In 1977 Ian Curtis, Bernard Sumner, Peter Hook and Stephen Morris formed the band Joy Division in Manchester, England. Now 30 years later, the music and the legend are as important as ever. Acclaimed video director and rock photographer Anton Corbijn just released his Joy Division feature film, Control. In addition, a number of albums and compilations are being reissued and a documentary is in the works. Jim and Greg took this opportunity to delve into the band's music and story.
So, why all the interest in a British band that lasted only three years and never even toured the States? Jim explains that Joy Division left a lasting musical influence that you can hear in dance-punk fusion bands like Interpol and LCD Soundsystem, as well as mainstream rock acts like The Cure, Smashing Pumpkins and U2. Also, because front man Ian Curtis committed suicide in 1980, just one month prior to the release of "Love Will Tear Us Apart," the band's most successful single, the idea of Curtis and the band became almost as important as the music itself. The band was adopted by Goth youths and Curtis became romanticized as a tortured genius. Unfortunately while that propelled the band's name, it overshadowed what they were really about according to Jim and Greg.
The mythology surrounding Curtis' death isn't the only thing that misrepresents Joy Division. Greg explains that the band's studio albums only showcase one side of the group's music. Producer Martin Hannett crafted the sound to enhance the band's dark, twisted image. On 1978's Unknown Pleasures and 1980's Closer, the songs were sparse and claustrophobic. But, as you can hear in live tracks like "Transmission," Joy Division was an aggressive, energetic band in concert. Their singles also present a more upbeat, dance-oriented sound. To get a full perspective on Joy Division, Greg recommends checking out the Closer reissue, as well as Substance, a collection of singles.
Go to episode 101
reviews
Unbreakable available on iTunes
Janet Jackson Unbreakable
For the first time in seven years, Janet Jackson has released a new album called Unbreakable. At the beginning of her career, she faced the challenge of stepping out of the shadow of her older brothers, which she did with the help of Minnesota songwriters and producers Jimmy Jam and Terry Lewis. They worked together creating her signature rhythmic pop sound on many of Janet's most famous albums, including Control and Rhythm Nation 1814, and teamed up again for Unbreakable. Greg thinks Jackson's last record, 2008's Discipline, was probably her worst ever but she rebounded with a solid mid-career album. He appreciated that Janet stopped wasting her time with weak and overtly sexual material, and instead made music that is more true to her authentic self. Greg especially enjoyed the track "BURNITUP!," featuring one of his all-time favorite artists, Missy Elliott. He gives the record a Buy It. Jim agrees and highlights the strengths of Jam and Lewis' electronic, modernized sound. He thinks Janet is as confident and talented as ever. It's a double Buy It for Unbreakable.
Go to episode 515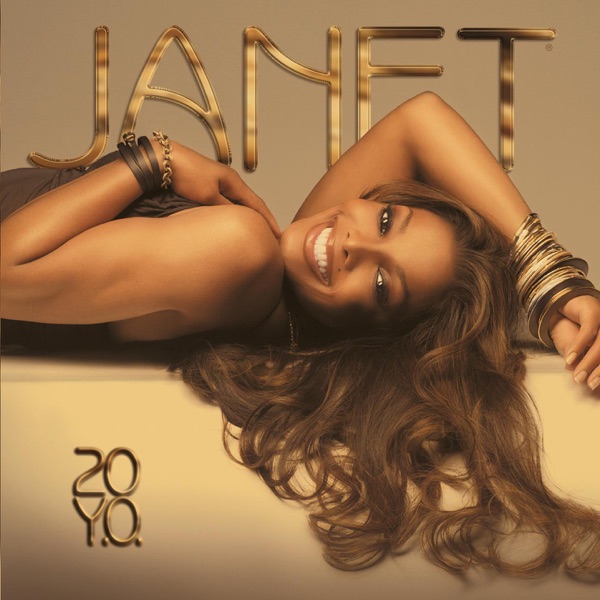 20 Y.O. available on iTunes
Janet Jackson 20 Y.O.
Janet Jackson ("Ms. Jackson if you're Nasty") has a new album out this week as well. Its title, 20 Y.O., comes from the number of years that have passed since Jackson's seminal hit Control. Janet is back with producers Jimmy Jam and Terry Lewis as well as boyfriend Jermaine Dupri, and she uses the first track of this album to remind the listener of the tough topics she's covered in the past 20 years including,"racism, spousal abuse, empowering women."Of course, 20 Y.O. isn't really about any of these things. Rather, it's only about one thing: sex. Not that there is anything wrong with that, but Jim and Greg expected more creativity and more of a statement from a woman who was essentially demonized by many following the now-famous wardrobe malfunction of 2004. Boring production + boring lyrics + boring singing = a double Trash It for Ms. Jackson.
Go to episode 46
featured songs