Results for Corinne Bailey Rae
reviews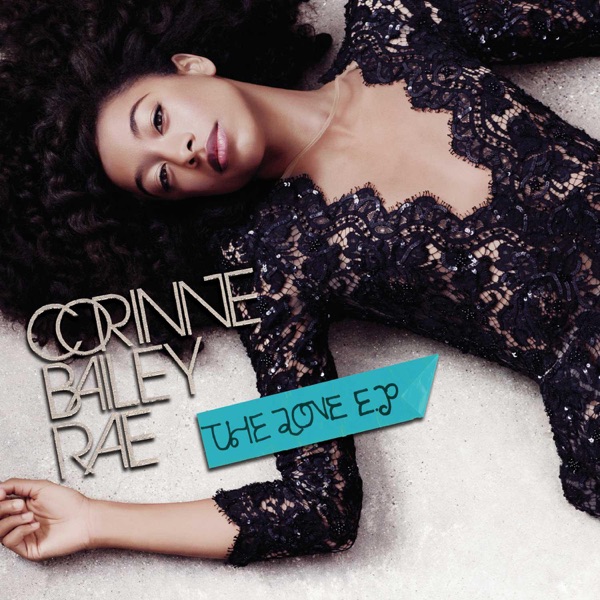 The Love EP available on iTunes
Corinne Bailey Rae The Love EP
Pop music is filled with great love songs, and Corinne Bailey Rae picks her favorites to cover on The Love EP. The British singer's last release, The Sea, was her first since the death of her husband. Jim empathizes with Rae, but just doesn't like her vocal performance. It lacks guts and soul. And he also questions her song choices. Jim gives The Love EP a Trash It. Greg finds this review a little harsh. He admits there's nothing dark or emotional about Corinne Bailey Rae, but he hears a new friskiness not on other releases. He loves her takes on songs by Prince, Belly and even Doris Day. Greg recommends listeners Burn It.
Go to episode 268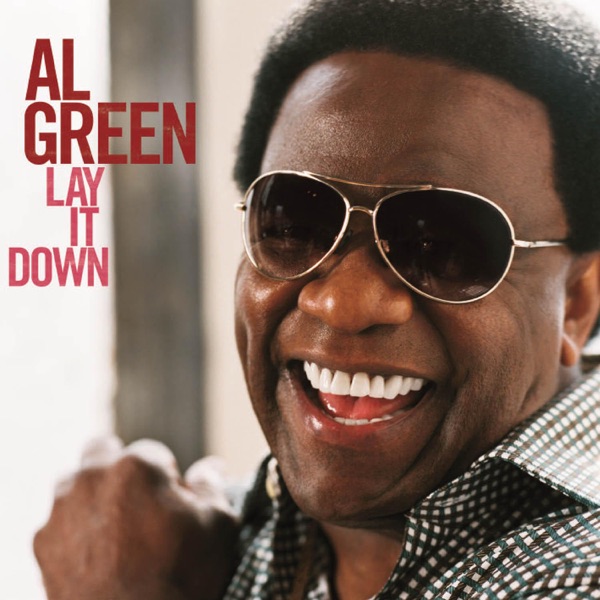 Lay It Down available on iTunes
Al Green Lay It Down
Lay It Down is the latest release from Reverend Al Green. The Memphis-based soul singer collaborated with Ahmir "?uestlove" Thompson of The Roots for the album, which also features guest spots from Anthony Hamilton and Corinne Bailey Rae. Jim notes that Green could sing the phone book and make it compelling… and his lyrics are about as interesting as that. He's trying to sing love songs, but whether they are about earthly or divine love is unclear. Greg agrees that the material is not very strong, but Green's amazing voice overcomes it. Both Jim and Greg think Lay It Down is worth a listen and give the album a Try It rating.
Go to episode 130
featured songs
Featured Songs
Shonen Knife, Top of the World, If I Were a Carpenter, A&M, 1994
Eminem, Not Afraid, Recovery, Interscope, 2010
Kanye West, Diamonds Are Forever Remix, Late Registration, Universal, 2005
Sugarhill Gang, Rappers Delight, Rappers Delight, Sugar Hill, 1980
Chic, Good Times, Risque, Atlantic, 1979
Grandmaster Flash, White Lines, White Lines, Sugar Hill, 1983
Afrika Bambaata, Looking for the Perfect Beat, Planet Rock, Tommy Boy, 1983
LL Cool J, I Need A Beat, Radio, Def Jam, 1985
Kurtis Blow, Christmas Rappin, Kurtis Blow, Mercury, 1980
Run DMC, Its Like That, Run DMC, Def Jam, 1984
T La Rock, It's Yours, Lyrical King, Traffic, 1987
Egyptian Lover, Egypt Egypt, On The Nile, Egyptian Empire, 1984
Body Count, Cop Killer, Body Count, Sire, 1992
EPMD, Strictly Business, Strictly Business, Priority, 1988
Electric Wizard, Venus in Furs, Black Masses, Rise Above Records, 2010
Electric Wizard, Black Mass, Black Masses, Rise Above Records, 2010
Electric Wizard, Crypt of Drugula, Black Masses, Rise Above Records, 2010
Corinne Bailey Rae, Is This Love, The Love EP, Good Groove, 2011
Corinne Bailey Rae, Que Sera Sera, The Love EP, Good Groove, 2011
Corinne Bailey Rae, My Love, The Love EP, Good Groove, 2011
Tom Waits, Please Call Me, Baby, The Heart of Saturday Night, Asylum, 1974
Circle Pit, Dead Meat, Circle Pit, Timberyard Records, 2010
J Roddy Walston and the Business, Used to Did, J Roddy Walston and the Business, Vagrant, 2010
Go to episode 268
Featured Songs
Chet Baker, My Funny Valentine, My Funny Valentine, Prism Entertainment, 1954
Blue Oyster Cult, The Marshall Plan, Cultosaurus Erectus, Columbia, 1980
Superchunk, Slack Motherfucker, Superchunk, Matador, 1990
Bricks, A History of Lies, Microphone and a Box of Dirt, Merge, 1994
Superchunk, Crossed Wires, Majesty Shredding, Merge, 2010 Live on Sound Opinions
Superchunk, Cool, Tossing Seeds, Merge, 1991
Superchunk, Seed Toss, No Pocky for Kitty, Matador, 1991
Superchunk, Hello Hawk, Come Pick Me Up, Merge, 1999 Live on Sound Opinions
Superchunk, Out on the Wing, Here's to Shutting Up, Merge, 2001
Superchunk, Digging for Something, Majesty Shredding, Merge, 2010 Live on Sound Opinions
Superchunk, Like a Fool, Foolish, Merge, 1994
The Decemberists, Calamity Song, The King is Dead, Capitol, 2011
The Decemberists, This is Why We Fight, The King is Dead, Capitol, 2011
Rolling Stones, Sway, Sticky Fingers, Atlantic, 1971
The Nerves, Hanging on the Telephone, Nerves EP, Nerves, 1976
Corinne Bailey Rae, Que Sera, Sera, The Love EP, Capitol, 2011
Go to episode 269