Results for Franz Nicolay
interviews
The Hold Steady
Jim and Greg welcome The Hold Steady this week. The Minneapolis born, Brooklyn bred band are on tour to promote their 2008 album Stay Positive. Our hosts talk to lead singer Craig Finn, guitarist Tad Kubler and keyboardist & accordionist Franz Nicolay about their"meat and potatoes"style of rock and roll. Greg notes that comparisons are often made to Bruce Springsteen, but the band also cites Nick Cave and Bob Dylan as influences. Jim explains to the band that he was not immediately a Hold Steady fan, and was only converted after seeing them live. Craig, Tad and Franz explain that they are happy to convert him. That, of course, is the power of rock.
Go to episode 165
specials
Desert Island Jukebox
Frequently at the end of Sound Opinions, Jim and Greg add songs to the Desert Island Jukebox. This jukebox is filled with tracks that Jim and Greg would take with them if stranded on a desert island. They've posed this same age-old rock question to many of their guests. In this episode you'll hear the music that these artists say they can't live without:
Saul Williams: James Brown, Live at the Olympia
Alex Kapranos of Franz Ferdinand: Leonard Cohen, The Songs of Leonard Cohen
Nick McCarthy of Franz Ferdinand: Neil Young, "Ohio"
Peaches: Prince, Purple Rain
Laurent Brancowitz of Phoenix: Serge Gainsbourg, Histoire de Melody Nelson
Thomas Mars of Phoenix: D'Angelo, Voodoo
Craig Finn of The Hold Steady: The Replacements, "I Will Dare"
Tad Kubler of The Hold Steady: Led Zeppelin, Physical Graffiti
Franz Nicolay of The Hold Steady: American Music Club, Mercury
Scott Hutchison of Frightened Rabbit: The Hold Steady, Stay Positive
Grant Hutchison of Frightened Rabbit: Bob Dylan, Planet Waves
Wayne Coyne and Steven Drozd of The Flaming Lips: John Lennon, "(Just Like) Starting Over"
Go to episode 213
reviews
Heaven is Whenever available on iTunes
The Hold Steady Heaven is Whenever
The Hold Steady is back with a new album and a new lineup. Heaven is Whenever is the band's fifth record, and its first without keyboardist Franz Nicolay. He was a big part of their sound, so Jim and Greg were curious to hear their new offering. As Greg explains, The Hold Steady is something of a glorified bar band, with rambling anthems. On 2008's Stay Positive they polished things up. And Heaven is Whenever is an attempt to find balance between those two approaches. Therefore, it's a transitional record, and for Greg, a Burn It. Jim has come to terms with the fact that he just doesn't like The Hold Steady. He loves singer Craig Finn's energy live, but finds his vocal style very grating on record. He gives this a Trash It.
Go to episode 231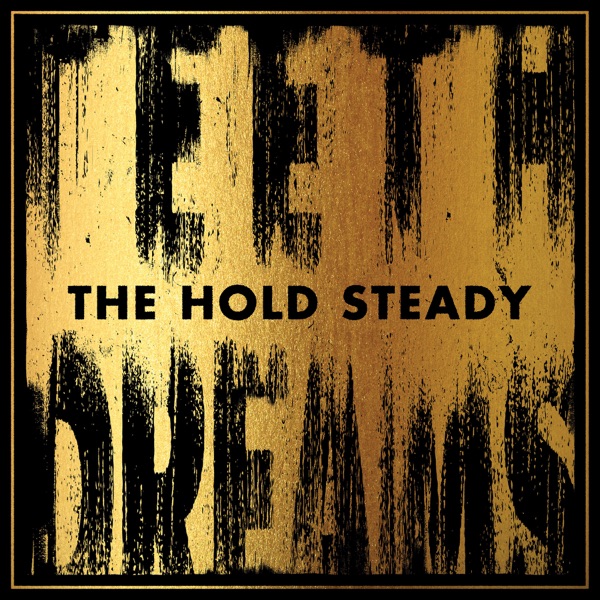 Teeth Dreams available on iTunes
The Hold Steady Teeth Dreams
Minneapolis-born, Brooklyn-bred Beat-rockers The Hold Steady have undergone a few changes since their 2009 visit to Sound Opinions. The band took a break after the departure of keyboardist (and moustache idol) Franz Nicolay, while frontman Craig Finn put out a solo album. Now the boys are back, with an extra guitarist, Steve Selvidge, and a sixth album called Teeth Dreams. It's their first venture with producer Nick Raskulinecz (best known for his work with Foo Fighters, Rush, and Evanesence), and as Greg points out, their sound is"slicker"than ever. Perhaps too slick — while the band can still rock, the album is bogged down with slow, melodramatic experimentation. Greg has to say Try It. Jim scoffs at the lyricist's literary bent — with Finn so obviously ripping off Raymond Chandler and Jack Kerouac, this host has to wonder if it's parody. Regardless, Jim prefers The Hold Steady live, in their bombastic, Springsteen-ian element — as for Teeth Dreams, it's a Trash It.
Go to episode 436