Results for Goth rock
classic album dissections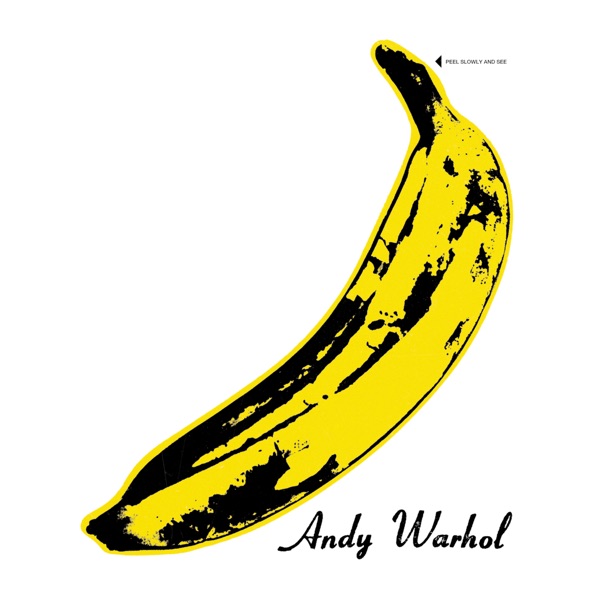 The Velvet Underground & Nico available on iTunes
The Velvet Underground The Velvet Underground & Nico
According to Jim and Greg, few albums are worthier of the Classic Album Dissection treatment than The Velvet Underground's 1967 debut, The Velvet Underground & Nico. Songwriter and guitarist Lou Reed teamed with avant-garde violist/bassist John Cale in the mid-'60s to form the core of the band, joined by guitarist Sterling Morrison and drummer Maureen Tucker. The sonic assault of their live performances caught the attention of Andy Warhol. Warhol provided the funding for their debut album in 1966 and created the iconic banana cover art. He also insisted on featuring German chanteuse Nico on several tracks.
The Velvet Underground & Nico was released in March 1967 against a backdrop of psychedelia, the Summer of Love, and Sgt. Pepper's Loney Hearts Club Band. Its noisy, stark depictions of junkies and sadomasochism in New York City didn't fit well with that San Francisco feeling, and the album didn't sell. But over the past half century, its reputation has grown to the point that, as Jim and Greg argue, it's become the most influential album in rock history. Each track has launched an entire genre, from the goth rock of "Venus in Furs" to the noise rock of "European Son" to the proto-shoegaze in "Heroin." It's hard to imagine bands like Sonic Youth, the Ramones, or Radiohead existing without The Velvet Underground & Nico. On the album's 50th anniversary, Jim and Greg tell the history of the band, give a detailed examination of each of the album's songs, and share their thoughts on its legacy.
Go to episode 597
reviews
My Woman available on iTunes
Angel Olsen My Woman
My Woman is Angel Olsen's second album for Jagjaguwar, following 2014's acclaimed Burn Your Fire for No Witness. The Asheville-via-St. Louis-and-Chicago singer-songwriter is working now with producer Justin Raisen, known for more pop-oriented work for Sky Ferreira and Charli XCX. But Greg says that rather than introduce a pop sheen, Olsen uses Raisen to bring out the drama in her songs. From touches of goth and glam rock, Greg is hearing moves Olsen has never used before. He loves that her complicated and disconcerting lyrics are brought to the forefront. Jim agrees that Olsen is fantastic at confronting difficult emotions in her lyrics. And he loves the unique ambience of her records – he places Angel Olsen's work in the shortlist for best uses of reverb of all time. It's a double Buy It from both critics.
Go to episode 562
lists
Goth Rock for Halloween
Next up Jim and Greg move into the dark,"labyrinthian"underground of Goth Rock. What better way to celebrate Halloween than with a Goth soundtrack? Before they discuss the current scene with their special Goth guest, Scary Lady Sarah, Jim and Greg want to highlight songs from a recent Rhino box set celebrating the genre. Included in this montage are:
The Cure, "Charlotte Sometimes"
Einsturzende Neubauten, "Morning Dew"
The Cult, "Rain"
Alien Sex Fiend, "Now I'm Feeling Zombified"
The Sisters of Mercy, "Temple of Love"
Killing Joke, "Tomorrow's World"
Nick Cave and the Bad Seeds, "The Weeping Song"
Go to episode 47
Anti-Love Songs
With the ghost of St. Valentine looming over us all, this week's show is dedicated to those music fans for whom "Love Stinks." Jim and Greg discuss their favorite anti-love songs and hear some listeners' picks. Here are some songs to get you out of the mood for Valentine's Day.
Go to episode 11