Results for Jim James
reviews
Lost on the River available on iTunes
The New Basement Tapes Lost on the River
Who knew that one summer in a basement in upstate New York in 1967 would become such a big deal? But fans of Bob Dylan and The Band are still poring over the material that came out of those musicians' one-take, slapdash recording sessions, decades later. It's amazing considering that those Basement Tapes weren't even supposed to go public. Now, more lyrics from that time have surfaced and have been turned into new music produced by T. Bone Burnett and performed by Jim James of My Morning Jacket, Elvis Costello and Marcus Mumford of Mumford & Sons. The result is Lost on the River by The New Basement Tapes. Greg particularly admires the bluesy, pre-rock sound contributed by Rhiannon Giddens of the Carolina Chocolate Drops. But, for the most part, he doesn't hear any of the magic of The Basement Tapes. And that's not surprising considering it was a contrived project with the manufactured setting of the basement of Capitol Records in L.A., not rural New York. He can only say Try It. Jim thinks Greg is being kind. He doesn't think you can separate Dylan's lyrics and poetry from Dylan's music and voice. This collaboration is nothing like the successful Wilco/Billy Bragg/Woody Guthrie project Mermaid Avenue. He says Trash It.
Go to episode 468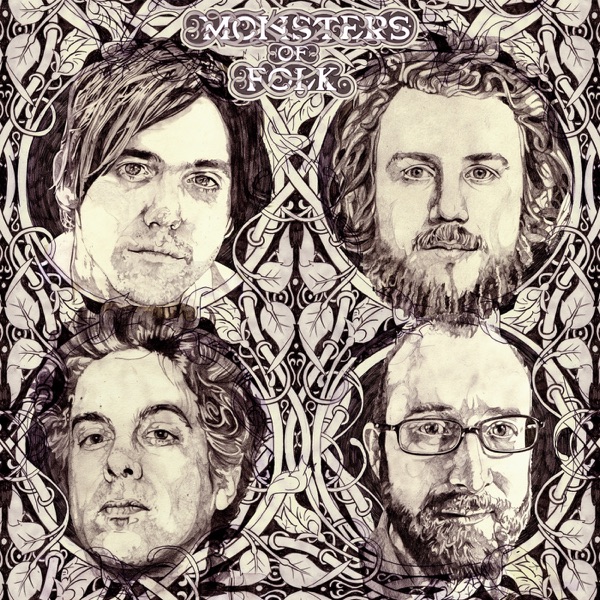 Monsters of Folk available on iTunes
Monsters of Folk Monsters of Folk
Jim and Greg talked about supergroups a few weeks ago on the show, and now there's a new one on the scene named Monsters of Folk with their eponymous release, Monsters of Folk. Jim James of My Morning Jacket, M. Ward, and Conor Oberst and Mike Mogis of Bright Eyes have joined together to form a band, and Greg is reminded of the Traveling Wilburys. It's a fun, affable project where no one is taking himself too seriously. Jim thinks a Crosby, Stills, Nash & Young comparison is more apt, but both critics agree about the album's consistency. Some of the songs are good, some unremarkable, and others awful. That adds up to a Try It from both hosts.
Go to episode 200
news
Music News
A number of artists are making news with novel strategies for promoting their upcoming projects. Taylor Swift, whose newest album 1989 is not out until mid October, has engaged her fans through social media, creating tremendous anticipation for the release. This has been helped by a controversial video for the first single "Shake it Off." Fellow pop princess Ariana Grande has announced a collaboration with with Nicki Minaj and Jessie J and will appear at the MTV Video Music Awards with them. That, along with a relationship wtih Target and a slew of other TV commercials, should push Grande to the top. The reclusive electronic artist Richard D. James, better known as Aphex Twin, has taken the most cryptic approach to announcing an album drop. He let fans know about Syro, his first album in 13 years via blimps! So much for a press release. Finally, Bob Dylan will also be releasing a new album…sort of. A new Basement Tapes album produced by T Bone Burnett features songs partially written by Dylan while recording the original Basement Tapes in 1967. They have been set to new music and will be performed by a handpicked group of musicians including Jim James and Elvis Costello.
Go to episode 456