Results for Memoirs of an Imperfect Angel
reviews
Memoirs of an Imperfect Angel available on iTunes
Mariah Carey Memoirs of an Imperfect Angel
Mariah Carey's new album is more than just a collection of songs. It's a corporate multi-media experience. Memoirs of an Imperfect Angel comes with an ad-filled mini mag, but lucky for Jim and Greg, they only need to worry about the music. Carey has never been Greg's favorite vocalist, but he applauds her choice to base the record around slow-jam R&B. It's not cluttered with mega-guest producers, and Greg thinks it's her best record yet. He gives it a Buy It. Jim is shocked. He describes the songs as empty and hollow and gives it a Trash It.
Go to episode 200
news
Music News
Last week a federal jury concluded that 25-year-old college student Joel Tennenbaum must pay $675,000 - or $22,500 for each of the 30 songs he was found liable of infringing. He was the country's second RIAA file-sharing defendant to go before a jury; the other was Minnesotawoman Jammie Thomas-Rasset. She was ordered to pay even more–$1.92 million for the 24 songs she shared on Kazaa. Both of these cases have been high-profile, leading Jim, Gregand guest Nate Anderson of Ars Technica to wonder if the defendents are being made examples of, especially since the damages were so high. Adding to the media attention was Tennenbaum's lawyer, Charles Nesson of Harvard, who took this case as a celebre. Nesson tried to use a fair-use defense, but the judge in the case was having none of it. Tenenbaum plans to appeal, but otherwise has plans to file for bankruptcy.
Mariah Carey announced this week that she'll include an ad-packed mini magazine with her next release, Memoirs of an Imperfect Angel. The 34-page spread will include ads for Mariah's perfume, as well as other luxury brands and Mariah-centric content. And a version will be included in Elle Magazine. Jim and Greg wonder if commercials between songs are next?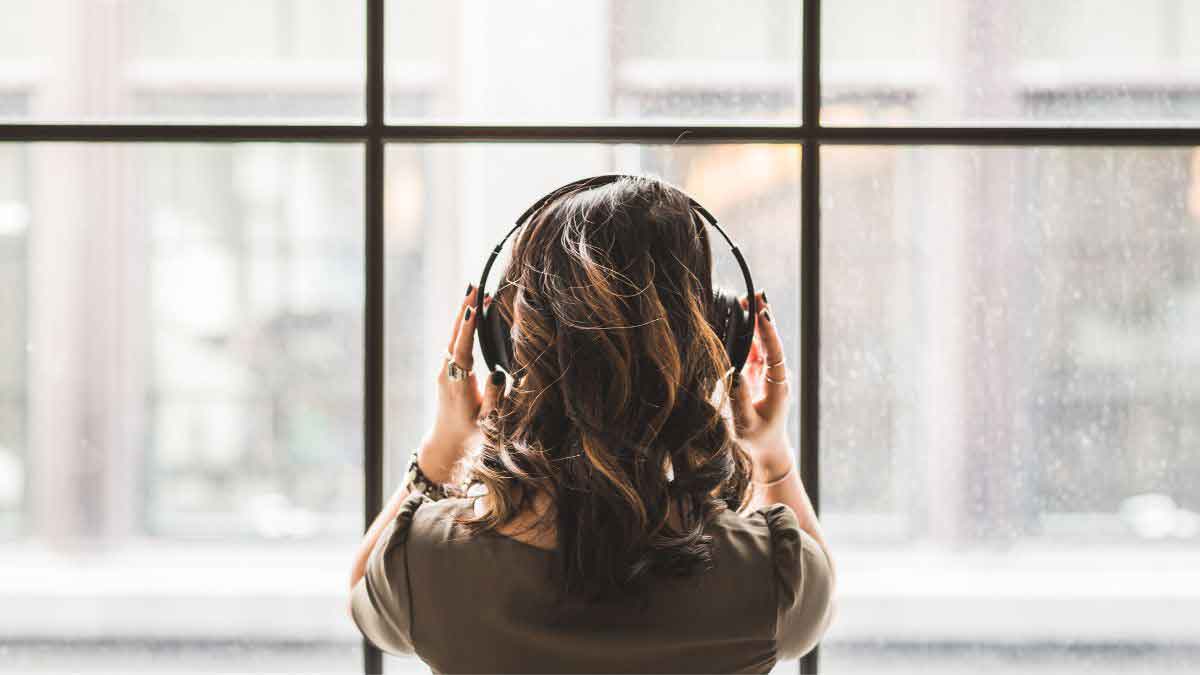 The Black Eyed Peas have been consistent hit-makers since bringing Fergie on in 2003. Now they are record breakers. With "Boom Boom Pow" and "I Gotta Feeling," they have the longest successive chart run in the history of Billboard. The last group to do this was Boyz II Men. The Black Eyed Peas are solidifying their status as the dominant force in commercial music today.
Sun Records recording artist Billy Lee Riley died last week at the age of 75. Riley never achieved great mainstream success and didn't get to record a full album for Sun, but his string of singles were hugely influential according to Jim and Greg. The best way to remember him is by listening to his biggest hit "Flyin' Saucers Rock and Roll."
Go to episode 193
Music News
First up in the news, Verizon is expected to send letters to its customers on behalf of the RIAA to those accused of illegally downloading content from the web. This marks a shift in attitude for Verizon. Previously they were one of the more reluctant companies to intervene in copyright cases. Jim and Greg point out that no one knows what the letters will say, or rather what kinds of action they will threaten, but they do have concern about ISP's making partnerships with big Hollywood.
One of the more interesting music pieces to hit the newsstand this week came from the U.K.'s Sunday Times. Their profile of Mariah Carey portrays her not just as a pop diva, but as a forward-thinking business person along the lines of Radiohead and Nine Inch Nails. 10 years ago, Mariah was a punchline in the music (and film) business. Now, she not only has a successful album, Memoirs of an Imperfect Angel, but unique marketing and money-making methods, including an Elle-sponsored mini-mag. As the Times article explains, this partnership wasn't beneficial for Elle, but did funded Mariah's album. In addition, it gave the singer a number of different business opportunities. Who knew she was such a mad genius?
Go to episode 208
featured songs
Featured Songs
LL Cool J, I Can't Live Without My Radio, Radio, Def Jam Recordings, 1985
Lily Allen, Not Fair, It's Not Me, It's You, Wb / Parlophone, 2009
Jay-Z, Run this Town, The Blueprint 3, Roc Nation, 2009
Pearl Jam, The Fixer, Backspacer, Monkeywrench, 2009
Pearl Jam, Supersonic, Backspacer, Monkeywrench, 2009
Pearl Jam, Just Breathe, Backspacer, Monkeywrench, 2009
Bibio, Sugarette, Ambivalence Avenue, Warp Records, 2009
Basement Jaxx, Saga, Scars, XL, 2009
Basement Jaxx, Day of the Sunflowers, Scars, XL, 2009
Mariah Carey, Obsessed, Memoirs of an Imperfect Angel, Island, 2009
Mariah Carey, It's a Wrap, Memoirs of an Imperfect Angel, Island, 2009
Monsters of Folk, Man Named Truth, Monsters of Folk, Shangri-La, 2009
Monsters of Folk, Whole Lotta Losin', Monsters of Folk, Shangri-La, 2009
Kid Cudi, Day 'N' Nite (Crookers Remix), Man on the Moon, Dream On, 2009
Kid Cudi, Day 'N' Nite, Man on the Moon, Dream On, 2009
Kid Cudi, Solo Dolo, Man on the Moon, Dream On, 2009
The Lime Spiders, Out of Control, Nine Miles High, Raven Records, 2002
Polygon Window, Portreath Harbour, Surfing on Sine Waves, Warp Records, 1992
Chromeo, Call Me Up, Fancy Footwork, Turbo, 2007
Big Star, O, My Soul, Radio City, Ardent, 1974
Go to episode 200
Featured Songs
Green Day, 21st Century Breakdown, 21st Century Breakdown, Reprise, 2009
Mariah Carey, Obsessed, Memoirs of an Imperfect Angel, Island, 2009
The Black Eyed Peas, I Gotta Feeling, The E.N.D., Interscope, 2009
Billy Lee Riley, Red Hot, The Sun Story, Rhino, 1987
Billy Lee Riley, Flyin' Saucers Rock and Roll, The Sun Story, Rhino, 1987
Kid Sister, Get Fresh, Ultraviolet, Fool's Gold, 2009
Kiss, Calling Dr. Love, Rock and Roll Over, Casablanca, 1976
K'Naan, T.I.A., Troubadour, Unviversal Music LLC, 2009
Mastodon, Crack the Skye, Crack the Skye, Reprise, 2009
Sha Na Na, Witch Doctor, The Best of Sha Na Na, Kama Sutra, 1994
Jason Lytle, I Am Lost (And the Moment Cannot Last), Yours Truly, The Commuter, ANTI-, 2009
Alejandro Escovedo, Chelsea Hotel, Real Animal, ANTI-, 2008
Jason Lytle, Brand New Sun, Yours Truly, The Commuter, ANTI-, 2009
Jason Lytle, Ghost of My Old Dog, Yours Truly, The Commuter, ANTI-, 2009
Jason Lytle, It's the Weekend, Yours Truly, The Commuter, ANTI-, 2009
Alejandro Escovedo, Golden Bear, Real Animal, Manhattan, 2008
Alejandro Escovedo, Slow Down, Real Animal, Manhattan, 2008
The Jackson 5, Doctor My Eyes, Lookin' Through the Windows, Motown, 1972
Japandroids, The Boys Are Leaving Town, Post-Nothing, Unfamiliar, 2009
Japandroids"Young Hearts Spark Fire,"Post-Nothing, Unfamiliar, 2009
Japandroids"Crazy Forever,"Post-Nothing, Unfamiliar, 2009
Regina Spektor, Eet, Far, Sire, 2009
Regina Spektor, The Calculation, Far, Sire, 2009
Regina Spektor, Folding Chair, Far, Sire, 2009
John Talobot, Sunshine, Hivern Discs, single, 2009
De La Soul, Ring Ring Ring (Ha Ha Hey), De La Soul is Dead, Tommy Boy Entertainment LLC, 1991
Allen Toussaint, Bright Mississippi, The Bright Mississippi, Nonesuch, 2009
Thee Oh Sees, Enemy Destruct, Help, In The Red, 2009
Go to episode 193