Results for noise-rock
specials
Touch and Go Records
This week Jim and Greg wanted to take a look at one of the music industry's most important independent labels: Touch and Go Records. Touch and Go recently turned 25 and celebrated with a three-day bash at Chicago's Hideout Block Party. Over the course of the show, you'll hear why Jim and Greg wanted to focus on this modest Chicago label. You'll also hear from the founder himself, Corey Rusk, and a number of the label's artists, including Scott McCloud from Girls Against Boys, Janet Weiss from Quasi (and formerly Sleater-Kinney), Ted Leo, David Yow from Scratch Acid and The Jesus Lizard and recording engineer and musician Steve Albini of Big Black and Shellac fame.
Touch and Go's founder Corey Rusk is known not just as a tastemaker with an incredible ear for talent, but also as one of the most honest businessmen in the biz. This is what separates Touch and Go from other labels, major and independent alike. Rusk's business model, which doesn't shy away from the Internet and which relies merely on trust and a handshake, has kept it going for 25 years, helping it to outlive its peers. Labels like Twin/Tone in Minneapolis, which launched The Replacements, SST in California which launched Black Flag and Hüsker Dü, and I.R.S. in which launched R.E.M. and The Go Go's, all emerged in the early '80s after punk's mainstream explosion and before alternative's reign. However, Touch and Go is the only one of the bunch not only to stay in business, but to do so successfully and independently.
The best way to understand the label's significance is to sample some of the music. You'll hear these songs in our short-but-sweet montage of Touch and Go music:
Killdozer, "Hi There"
Girls Against Boys, "Kill the Sexplayer"
The Dirty Three, "Doris"
Jesus Lizard, "Mouth Breather"
TV on the Radio, "Dreams"
Butthole Surfers, "Fast"
Yeah Yeah Yeahs, "Art Star"
Calexico, "Cruel"
Touch and Go has put out a lot of music over the past quarter century, but Jim and Greg both manage to pick their single favorite T&G tracks. Greg goes first and chooses "Stage 2000" by Seam. Touch and Go is often thought of as the place to go to for loud, hard-edged punk music, and that is certainly true. However, their roster is actually quite diverse, and there are a number of bands like Seam, who are making beautiful, soft, melodic music."Stage 2000"is on Greg's favorite Seam album, The Problem With Me. That album was recorded with Chicago producer Brad Wood, best known for producing Liz Phair's classic Exile in Guyville.
Jim's Touch and Go pick is "Kerosene" by Big Black off their 1985 album Atomizer. Though Atomizer was initially released by Homestead Records, Big Black moved to Touch and Go a year later, and the label reissued the band's entire catalog. So we'll let Jim slide on this one — especially since no one has been as closely associated with Touch and Go as Big Black founder Steve Albini. Albini came to Chicago to study journalism at Northwestern, and Jim can hear this sensibility in his lyrics. Songs like "Kerosene" are essentially sensationalistic tabloid stories backed with thrashing noise-rock.
Go to episode 43
classic album dissections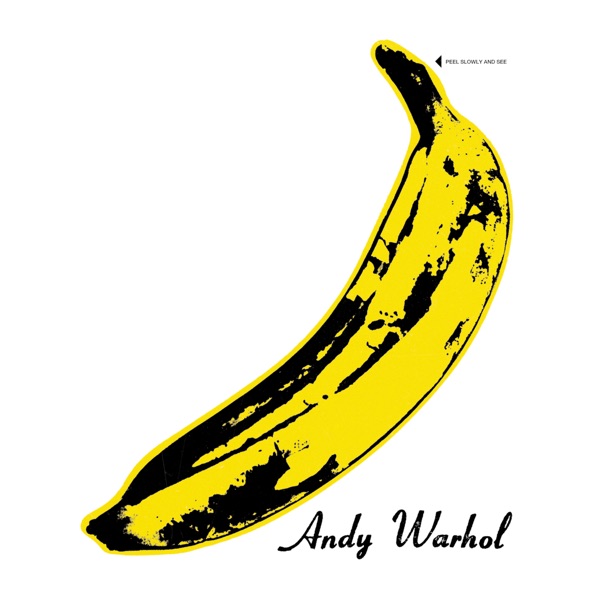 The Velvet Underground & Nico available on iTunes
The Velvet Underground The Velvet Underground & Nico
According to Jim and Greg, few albums are worthier of the Classic Album Dissection treatment than The Velvet Underground's 1967 debut, The Velvet Underground & Nico. Songwriter and guitarist Lou Reed teamed with avant-garde violist/bassist John Cale in the mid-'60s to form the core of the band, joined by guitarist Sterling Morrison and drummer Maureen Tucker. The sonic assault of their live performances caught the attention of Andy Warhol. Warhol provided the funding for their debut album in 1966 and created the iconic banana cover art. He also insisted on featuring German chanteuse Nico on several tracks.
The Velvet Underground & Nico was released in March 1967 against a backdrop of psychedelia, the Summer of Love, and Sgt. Pepper's Loney Hearts Club Band. Its noisy, stark depictions of junkies and sadomasochism in New York City didn't fit well with that San Francisco feeling, and the album didn't sell. But over the past half century, its reputation has grown to the point that, as Jim and Greg argue, it's become the most influential album in rock history. Each track has launched an entire genre, from the goth rock of "Venus in Furs" to the noise rock of "European Son" to the proto-shoegaze in "Heroin." It's hard to imagine bands like Sonic Youth, the Ramones, or Radiohead existing without The Velvet Underground & Nico. On the album's 50th anniversary, Jim and Greg tell the history of the band, give a detailed examination of each of the album's songs, and share their thoughts on its legacy.
Go to episode 597
reviews
Rather Ripped available on iTunes
Sonic Youth Rather Ripped
The second album up for review this week is from noise-rock vets Sonic Youth. Rather Ripped is the 15th studio album by the New York City quartet, who have been playing together for 25 years and up. Producer and multi-instrumentalist Jim O'Rourke joined the band briefly, but on Rather Ripped, Sonic Youth is back to four. The stripped-down lineup translates to the record's sound. The band is known for huge, noisy guitar sounds courtesy of guitar composers Glen Branca and Rhys Chatham, but this effort is a cleaner, more melodic album than fans may be accustomed to — and according to Jim, critics are falling over themselves praising it. Jim can't jump on that bandwagon, however. He doesn't think that Sonic Youth has made a consistently good album from beginning to end since 1990's Goo. He still considers Sonic Youth a great band, but can only give Rather Ripped a Burn It. Greg, on the other hand, believes Jim is being too harsh. He agrees that it is not a great record, but still a good one. There are very few bands that have been able to sustain themselves as credible artists for this long. Greg really appreciates the songwriting, especially that of Kim Gordon (wife of fellow Sonic Youther Thurston Moore). For its dreamy atmosphere and momentum-fueled drumming and guitars, Greg gives Rather Ripped a Buy It.
Go to episode 29