Results for pop punk
interviews
The Regrettes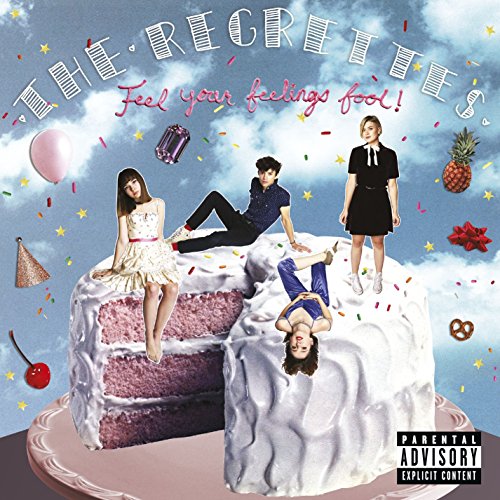 Greg Kot interviewed The Regrettes, an LA band that is one of their favorite recent discoveries. The pop-punk quartet blends the raucous energy of Bikini Kill with the harmonies of The Ronettes to great effect. The Regrettes talked about their beginnings as well as their bold, empowering lyricism. The group also performed a special, stripped down acoustic set of songs from their 2017 debut album Feel Your Feelings Fool! without sacrificing their signature energy.
Go to episode 645
reviews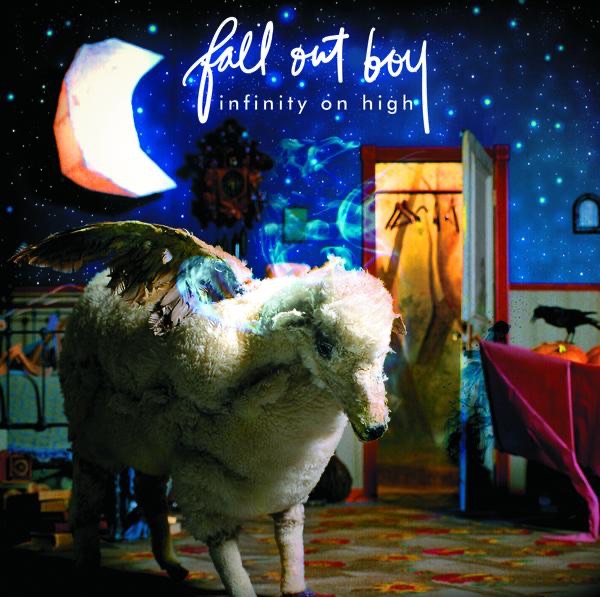 Infinity on High available on iTunes
Fall Out Boy Infinity on High
Next up Jim and Greg review Fall Out Boy's fourth album, Infinity on High. The pop punk quartet from the Chicago suburbs sold 3 million copies of its last album, and 15-year-old girls everywhere have been anxiously awaiting the follow-up. Teenagers aren't the only Fall Out Boy fans out there. The band's boss, Def Jam head Jay-Z, has also been championing them and arranged a larger-than-life debut. Jim also counts himself as a fan. He thinks Fall Out Boy is a smart, fun, exuberant band full of the punk spirit of bands like The Ramones. He admits that the lyrics are nothing profound, but gives the album a Buy It for its huge attitude and timeless pop songs. Greg admires how Fall Out Boy conducts itself as a band and thinks lead singer Patrick Stump has an impressive voice. However, he doesn't think they do a good enough job of differentiating themselves from other pop punk bands like the All-American Rejects and Sum 41. He wishes they did more with new producers like Babyface. This critic finds Infinity on High a little too generic and can only give the album a Burn It.
Go to episode 63
Foreverly available on iTunes
Norah Jones & Billie Joe Armstrong Foreverly
When a jazz chanteuse teams up with a pop punk rocker, what type of music do they make? Folk country, of course! That's the story behind Foreverly, the surprising new collaboration between Green Day frontman Billie Joe Armstrong and coffeehouse crooner Norah Jones. The record is a track-for-track reimagining of the Everly Brothers' 1958 album Songs Our Daddy Taught Us, a collection of country standards that Don and Phil Everly learned from their father. Greg admires the attempt to pass this music on to the next generation, and appreciates how Jones' vocals introduce a new tension to tracks like "Long Time Gone" and "I'm Here to Get My Baby Out of Jail." But, he doubts that we'd care about this record had it not been made by a couple of superstars. It's a Trash It. Jim agrees, deeming the album an"abject failure."For starters, he wishes they would have picked a better Everly Brothers album to recreate. But, it's Armstrong's harsh vocals, completely unsuited for the Everlys' careful harmonies, that really earn Foreverly a Trash It.
Go to episode 421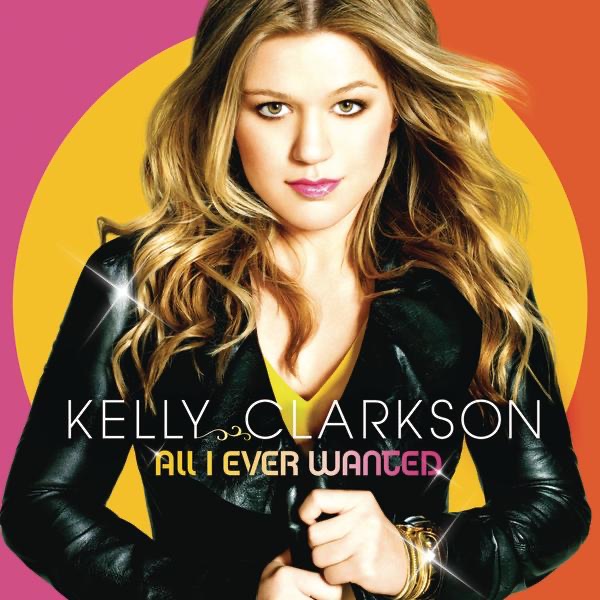 All I Ever Wanted available on iTunes
Kelly Clarkson All I Ever Wanted
America's first"Idol"Kelly Clarkson has a new album out called All I Ever Wanted. Clarkson's last release was a stinker even by label head Clive Davis' standards, so this was her chance at redemption. Did she succeed? Jim likes a lot of feminist pop punk, but he's mystified by Kelly Clarkson's appeal. That said, half of this album is undeniably catchy pop rock. He has no use for the other half, however, which is full of soggy ballads. Jim gives the album a Try It. Greg can see why fans are taken with the singer. She has an endearing personality and a great voice. But her conservative production choices overshadow any good ideas Clarkson might be trying to get across. All I Ever Wanted is far from what Greg wants; he gives it a Trash It rating.
Go to episode 171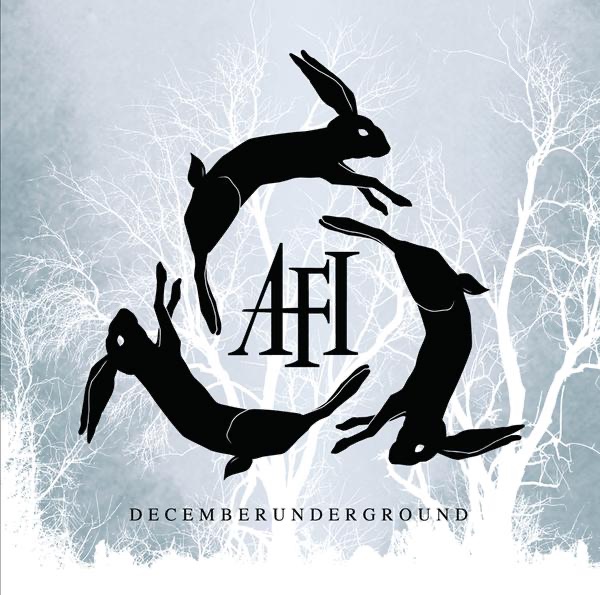 Decemberunderground available on iTunes
AFI Decemberunderground
While they may be experiencing a ticket sales slump, the Dixie Chicks continue to sell albums. This week, however, they were bumped from the top Billboard slot by pop-punk phenoms AFI. The band's seventh album, Decemberunderground, debuted at number one, cementing their status as more than cult-like. AFI, however, would not shy away from matters of the cult. Much of their appeal stems from their depressed, goth, sun-hating, eyeliner-loving image. Angst-ridden teenagers are obsessing over the group as they have done before with bands like The Cure. But this time around is different, Jim explains. To him, the band members are goth posers and represent the popular guy rather than the tragic poet. Greg adds that even their sound is mainstream. He likens the big, slick production values to that of Mutt Lange and his '80s hair bands. Therefore, both hosts give Decemberunderground a Trash It.
Go to episode 29
Tacocat Lost Time
Seattle pop punk quartet Tacocat's fourth album, This Mess Is A Place, is their first release for stalwart record label Sub Pop. Jim first got into the band when a listener suggested their 2016 album Lost Time as one of the best of that year. He was instantly hooked on the catchy melodies and feminist themes. He finds more to love on This Mess Is A Place, flitting between slices of slacker life and weightier themes like the death of democracy and climate change. He enjoys the increased emphasis on the backing vocals and harmonies. He cites"What a time to be barely alive?"in "Crystal Ball" as the line of the year. Greg enjoys it as well, especially the"deceptively smart"lyrics, which he reads as mocking the jaded attitude of some of their peers. However, he feels it's a little too clean for his taste. He preferred the garage rock vibe and biting guitars of the two previous albums, Lost Time and NVM.
Go to episode 703
The Best Damn Thing available on iTunes
Avril Lavigne The Best Damn Thing
Avril Lavigne has the #1 album in the country this week. The Best Damn Thing is the third album for the 22-year old Canadian, and her first recording as a married lady. With this release, Avril is in a quandary common to in pop music today: how do you transition from young pop phenom to mature recording artist? Upon first glance, it appears her response is to color her music with adult words (albeit benign ones like "damn"). But, after seeing another former child singer, Christina Aguilera, bump and grind in her live show, Jim found a new respect for Avril. He would much rather purchase her pop punk songs of empowerment for his 10-year-old daughter than anything by Aguilera or her opening acts, The Pussycat Dolls and Danity Kane, and so gives Avril a Buy It for his daughter. Greg agrees that Avril is a better option for young people, but doesn't see any improvement on this album from her previous two."It's disposable,"he explains, thus giving The Best Damn Thing a Trash It rating, even for his daughters.
Go to episode 74
Folie à Deux available on iTunes
Fall Out Boy Folie à Deux
The pop punk band Fall Out Boy is back with a new album called Folie à Deux, which translates to"A madness shared by two."It's not clear if this"two"refers to songwriting duo Patrick Stump and Pete Wentz, or Wentz and his celebrity bride Ashlee Simpson. But either way, Jim and Greg both think that Fall Out Boy stands out from the rest of the mall-punk crowd. Greg is especially impressed with Stump's vocal abilities. He thinks there are some terrific, short and sweet tracks on the album and recommends listeners Try It. Jim thinks Fall Out Boy consistently delivers the goods and predicts that one day Greg will join him with a Buy It rating.
Go to episode 161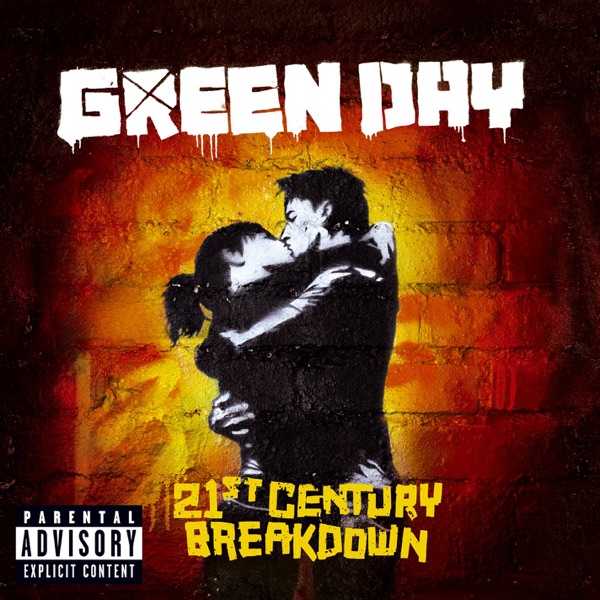 21st Century Breakdown available on iTunes
Green Day 21st Century Breakdown
After releasing the blockbuster album American Idiot in 2004, pop punk band Green Day is back with their 8th album 21st Century Breakdown. This album was over 4 years in the making, and the result is an 18-track rock opera produced by Butch Vig. Lead singer Billie Joel Armstrong is rallying against the establishment as always, but for Jim, he's not rallying as effectively. He hears a lot of Queen-like bombast. Jim thinks half of the album is amazing, but because of the other half, he gives it a Try It rating. Greg explains that this record deserves a number of listens, in sequence, something he says about very few albums these days. He thinks the bombast is actually reigned in pretty tightly, and believes 21st Century Breakdown is the best work they've done yet. Greg gives the album a Buy It.
Go to episode 181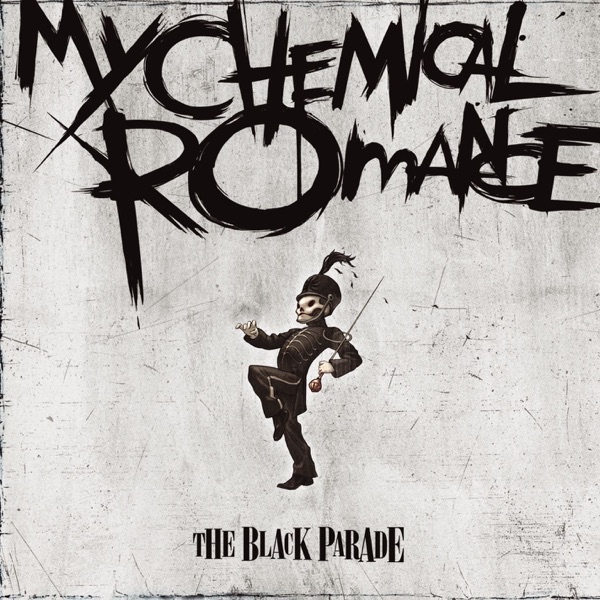 The Black Parade available on iTunes
My Chemical Romance The Black Parade
My Chemical Romance debuted at number two on the Billboard charts this week. In fact, the only obstacle between the band and the top spot was a High School Musical star. #2 ain't bad — but the question is whether not or not the album is. The Black Parade is the pop-punk band's third release, made with the help of Rob Cavallo, who also produced Green Day's last album, American Idiot. Both releases are concept albums, but if Green Day was trying to make their version of a Who record, My Chemical Romance seems to be channeling more over-the-top artists like Queen. Jim even calls it the modern day equivalent to Bat Out of Hell (for those of you who don't know Jim, that is a compliment). He is completely impressed by this tale of teen angst and death, and gives The Black Parade a Buy It. Greg appreciates the band's sense of humor (black with a heavy dose of sarcasm), and thinks that the album's finest moments are the over-the-top dramatic ones filled with glockenspiel, drum machines, layered guitars, and even fake cannon shots. But the rest of the songs struck him as generic radio tracks, and he can only give a Burn It rating.
Go to episode 49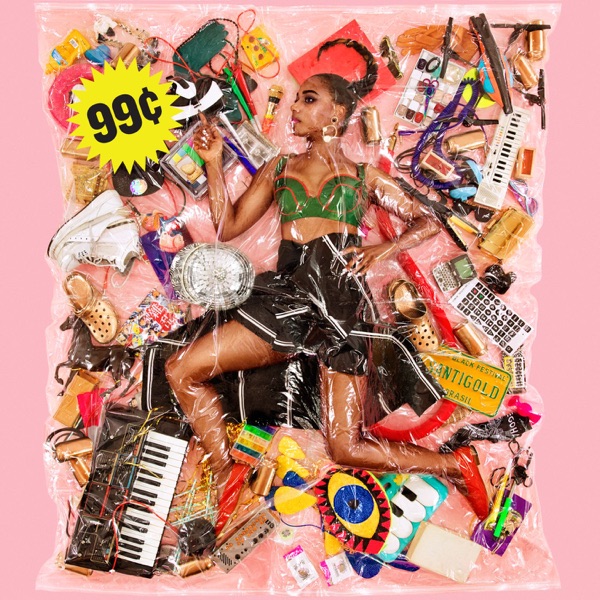 99¢ available on iTunes
Santigold 99¢
Santigold was known as Santogold when she released her debut album in 2008, a combo of reggae and new wave that established her as an artist. On her third and most recent album, 99¢, she worked with TV on the Radio, Yeah Yeah Yeahs, Vampire Weekend, Cathy Dennis, and Patrik Berger. Santigold named the album 99¢ because that's how much she thinks it's worth, and Jim concedes he would pay at least double that for it. But it's not a stellar album from start to finish. The middle of the album is weighed down by a few sluggish tracks, especially the duet with ILoveMakonnen, but combine that with the handful of fun dance pop punk songs, and it's a Try It album for Jim. Greg has always loved Santigold's ability to put smart lyrics inside catchy packages. And on this album, there are a few tracks that do just that. Banshee is one of Greg's favorites. It juxtaposes the darkness of drug addiction against an up-tempo, celebratory sound. Not every track is as successful though, and Greg is ultimately a little let down. 99¢ is a Try It for Greg as well.
Go to episode 536
dijs
Jim
"Acknowledge"
Screeching Weasel
This week, it's by Chicago punk band Screeching Weasel. For Jim, Screeching Weasel is key to understanding the current pop/punk explosion of bands like Blink 182, Sum 41 and fellow Chicagoans Fall Out Boy. In addition, this band has one of the best-documented histories in rock. A few years ago Ben œWeasel Foster put out a highly autobiographical novel that alludes to his time in the band. Recently, his Weasel partner John Jughead Pierson released his fictional response, Weasels in a Box. Despite their great influence on rock, many people have not heard of the band. One of the reasons for this, Jim notes, is that Foster suffered from agoraphobia, preventing the band from touring much. They were highly prolific, however, and recorded almost an album a year for 13 years. "Acknowledge" was released on Screeching Weasel'™s last album before disbanding. In the song, both Weasels sing about agoraphobia and substance abuse, but without losing their punk rock sense of humor or catchy, Ramones-style three-chord structure. It'™s this combination, says Jim, that makes Screeching Weasel one of the best bands Chicago has ever produced.
Go to episode 8