Results for spaghetti western
interviews
Alex Cox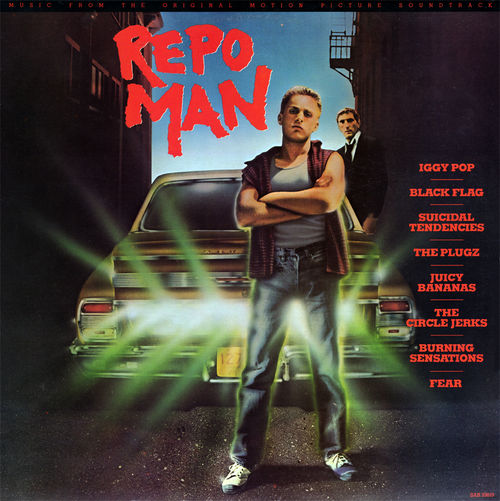 Filmmaker Alex Cox joins Jim and Greg this week for a lively conversation about his punk rock-infused movies like Repo Man, Sid and Nancy, and Walker. Though originally from Liverpool, Cox first encountered punk rock through the Los Angeles scene of bands like Fear, Suicidal Tendencies, and Black Flag. When he made his debut film Repo Man in 1984, he enlisted all his favorite bands for the soundtrack. The movie was initially a flop, but the popularity of that legendary soundtrack album eventually turned it into a cult classic. Cox followed up that with another definitive punk film – Sid and Nancy, a biopic of the Sex Pistols' Sid Vicious and his girlfriend Nancy Spungen.
Sid and Nancy was the beginning of a long collaboration between Cox and Joe Strummer of The Clash. Strummer appeared in and composed for the spaghetti western homage Straight to Hell and the controversial 1987 film Walker. Alex Cox speaks with Jim and Greg about working with Strummer, enlisting both Iggy Pop and Michael Nesmith of The Monkees to make Repo Man, and the difficulties of making political films in Hollywood.
Go to episode 632
dijs
Jim
"Part of the Process"
Morcheeba
Not taking any cues from either Greg or the news this week, Jim instead opts to pick an album at random out of his personal collection. With eyes closed, his finger landed on trip-hop group Morcheeba's 1998 album The Big Calm and the song "Part of the Process." The group's early albums were their best, combining elements of spaghetti western and film noir soundtracks with playful musical surprises like this track's country fiddle. The band broke up in 2003, but is now reunited with a promising return-to-form later this month.
Go to episode 410