Results for The Regrettes
interviews
The Regrettes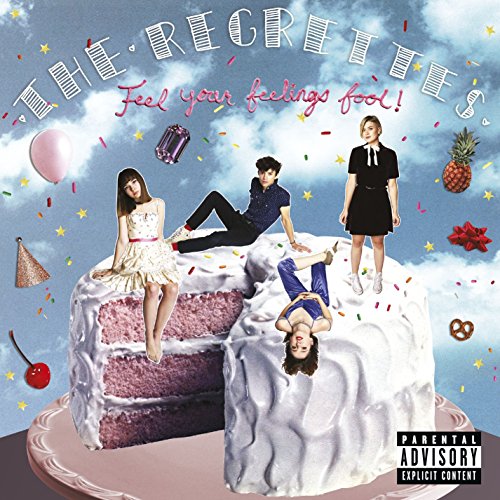 Greg Kot interviewed The Regrettes, an LA band that is one of their favorite recent discoveries. The pop-punk quartet blends the raucous energy of Bikini Kill with the harmonies of The Ronettes to great effect. The Regrettes talked about their beginnings as well as their bold, empowering lyricism. The group also performed a special, stripped down acoustic set of songs from their 2017 debut album Feel Your Feelings Fool! without sacrificing their signature energy.
Go to episode 645
lists
Buried Treasures
Every so often, Jim and Greg like to share their Buried Treasures: recent releases that flew under the mainstream's radar. This time around, their bounty included:
Go to episode 587
The Best Albums of 2017
It's Jim and Greg's favorite show of the year, where they get to reflect on the Best Albums of 2017. They also hear picks from listeners as well as the Sound Opinions production staff.
Go to episode 627
Guest Desert Island Jukebox
Most weeks, either Jim or Greg take a trip to the desert island and play a song they can't live without. This week, we're sharing picks from recent Sound Opinions guests like Ted Leo and Jason Isbell! Find out what these artists selected as the albums and songs they would bring with them if stranded on a desert island.
PJ Morton: Prince And The Revolution, "Take Me with U"
Brian Koppelman: Lou Reed, New York
Lydia Night of The Regrettes: Big Star, #1 Record
Jason Isbell: Ben Howard, "I Forget Where We Were"
Don Was: Wayne Shorter, Speak No Evil
Carlotta Cosials of Hinds: Bob Dylan, "Mama, You Been on My Mind"
Ana Perrote of Hinds: Dead Ghosts, "When It Comes To You"
Ted Leo: Michel Pagliaro, "Lovin' Ain't Easy"
Go to episode 678
featured songs