Results for The Streets
interviews
Jeff Chang
Jeff Chang, author of Can't Stop, Won't Stop: A History of the Hip Hop Generation, joins Jim and Greg in the studio this week. Jeff, who co-founded the Quannum Label in San Francisco, was on the show previously when his book first came out, and he and our hosts engaged in a discussion of hip-hop's history. Now that Jeff's book has come out on paperback, Jim and Greg welcome him back to the show to discuss where hip-hop is today and where it is going. In order to get a sense of hip-hop's diverse makeup, the three music journalists decide to embark on a geographical tour of the genre, beginning with Chicago and working their way through the United States, and even the U.K.
Go to episode 15
reviews
The Hardest Way to Make an Easy Living available on iTunes
The Streets The Hardest Way to Make an Easy Living
The first album up for review this week is the The Hardest Way to Make an Easy Living, the third album from British rapper The Streets. Emcee Mike Skinner first caught the attention of American fans with his debut album Original Pirate Material and its hit single "Let's Push Things Forward." Its follow-up, A Grand Don't Come for Free achieved a lot of critical and commercial success. In fact, it was one of the top albums of 2004 for Greg. People familiar with these albums will know Skinner's rap identity is that of the average bloke — he typically pairs stories of daily life in England with chintzy beats. With this album, however, Skinner can hardly think of himself as the everyman. The narratives in these songs poke fun at his pop-star status and all the pitfalls of fame. While Jim and Greg find this new take funny, they don't find it as emotionally poignant. Therefore, it's a Burn It from Jim, and a surprising Trash It from Greg.
Go to episode 21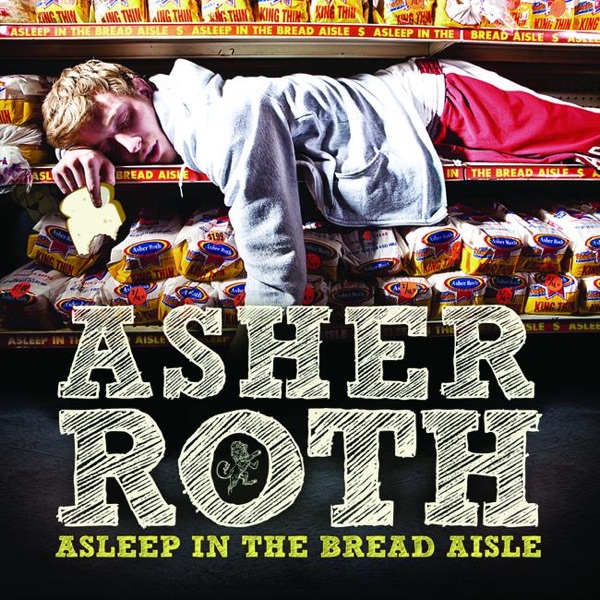 Asleep in the Bread Aisle available on iTunes
Asher Roth Asleep in the Bread Aisle
Next up is Asleep in the Bread Aisle, the debut album from rapper Asher Roth."The bread aisle"refers to Wonder bread, and part of the marketing push behind Roth is that he is not just a rapper, but a white rapper. Comparisons to Eminem are inevitable, but Jim thinks that comparisons to The Beastie Boys and The Streets are more apt. He appreciates Roth's honest, mundane storytelling, as well as the great grooves and gives the record a Buy It. Greg hates to say it, but believes that if Asher's race wasn't a story, no one would be paying attention. He calls Roth's frat rap mediocre at best and gives Asleep in the Bread Aisle a Trash It.
Go to episode 177
news
Music News
Jim and Greg begin the show with a discussion of Lollapalooza and other summer festivals. There's Coachella in California and Bonnaroo in Tennessee, but Chicago is shaping up to be the major destination for music fans this year. The Lollapalooza lineup is impressive, with a diverse mix of bands including Lolla vets The Flaming Lips and Red Hot Chili Peppers, indie favorites Death Cab for Cutie and The Shins, and Chicago natives Wilco and Kanye West. Plus, the city will be home to two of the biggest independent music festivals: The Pitchfork Music Festival, featuring Destroyer, Art Brut, Spoon and post-punk pioneers Mission of Burma, and the Intonation Music Festival featuring The Streets, Bloc Party, Lupe Fiasco and a rare appearance by 13th Floor Elevators founder Roky Erickson.
Go to episode 21