The Flaming Lips
Oklahoma's Fabulous Freaks are coming to Sound Opinions! Wayne Coyne and Steven Drozd of the Flaming Lips join Jim and Greg for a rare conversation about how the twenty-five year music veterans have stayed so weird for so long.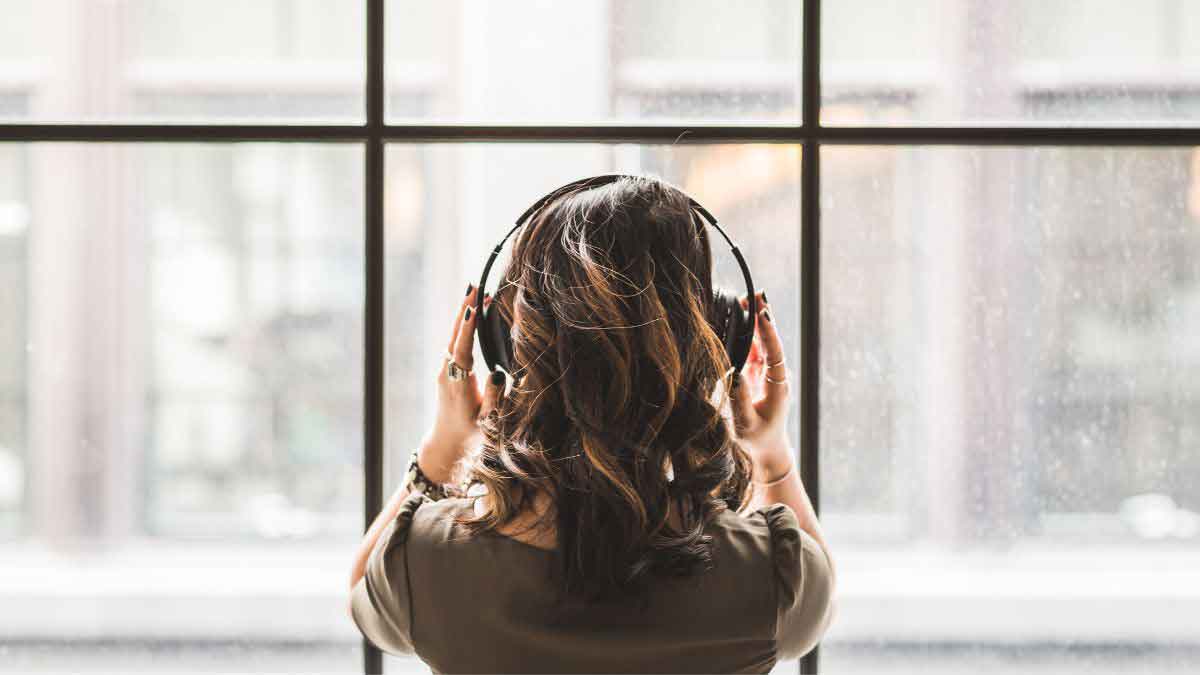 Music News
Hard rock gods Led Zeppelin announced its surviving members Robert Plant, Jimmy Page and John Paul Jones will perform live for one night only at England's 02 arena. The missing John Bonham drum slot will be filled by his son Jason Bonham. This event is all for charity. It's in honor of the late Atlantic Records co-founder Ahmet Ertegün. All proceeds will go towards the Ahmet Ertegün Education Fund. Robert Plant's altruism and high regard for Mr. Ertegün must be quite substantial considering he had this harsh thing to say back in 2002 about the band reuniting. Jim points out that nowadays no band ever stays broken up and predicts that once the band finishes this gig, they'll launch a world tour. Zep heads everywhere are crossing their fingers.
"Amateur" singer-songwriter Marié Digby rose to pop success this summer from her "DIY" video of her covering Rihanna's "Umbrella" on acoustic guitar. The video has been viewed 2.3 million times and launched her into US radio and iTunes success. It turns out her entire "amateur" marketing campaign was orchestrated by the not-so-amateur Hollywood Records. The Disney owned Hollywood Records signed Digby back in 2005 -- well before she/the machine posted her YouTube video. The fact the she was on a major label was kept hidden until only very recently. Greg points out how this shows you how much a sham the major labels have become when Digby herself states she didn't think people would like her if they knew she was on a major label. Greg feels now that the artifice is exposed, her 15 minutes are over.
Pioneering jazz keyboardist Joe Zawinul died recently at the age of 75. Zawinul was one of the founding members of the 1970s  jazz fusion band The Weather Report. According to Jim and Greg, the band was the pinnacle of the jazz fusion sound, a melding of rock 'n' roll and jazz. Zawinul introduced the synthesizer and electronic instrumentation to jazz. He helped pioneer the jazz fusion genre with Miles Davis on Davis's In a Silent Way and Bitches Brew. Jim and Greg also ask listeners not to blame Zawinul and Davis for where the jazz/rock fusion led to. As a tribute to Joe Zawinul, Jim and Greg play The Weather Report's most iconic song, "Birdland."
The Flaming Lips
This week's guests are two of the members of Oklahoma's Flaming Lips, co-founder Wayne Coyne and long-time member, multi instrumentalist and co-songwriter Steve Drozd. Wayne chimes in that their two other current band members, Michael Ivins and touring drummer Clifford, couldn't make it to the interview. Ivins was too preoccupied erecting the UFO for that night's live gig in Chicago. Greg points out that Wayne at one time admitted he was part of a band that couldn't play, had a singer that couldn't sing, and heralded from an unknown town. Yet, here they are 25 years later, still going strong. As someone who wrote a book about The Flaming Lips. Jim continues to be astounded by the extensiveness of their career. He feels it parallels the career of Pink Floyd who had at least four different incarnations over 30 or 40 years. The Lips' first era was their '80s  psychedelic era with it's key album In a Priest Driven Ambulance from 1990. On this album, former Lips drummer Jonathan Donahue replaced Nathan Roberts and the band collaborated for the first time with producer Dave Fridmann. Fridmann, who would go on produce many other Lips' albums, brought a higher level of musicality and production to the Lips' sound. In a Priest Driven Ambulance was also the album that introduced Steve Drozd to the Flaming Lips (he did not join the band until almost a decade into the band's career). Drozd loved the album's "loud psychedelic rock guitar" with "hokum balladry". Greg also adds that the record contained a non-ironic cover of Louis Armstrong's "It's a Wonderful World" amidst the cynical and cooler-than-thou indie rock community.
Even though the band started in 1983, it wasn't until 1992 that The Flaming Lips signed to a major label. The first album for Warner Brothers Records was Hit to Death in the Future Head. Wayne and the band saw this as an opportunity to make a record that's worth the "billion dollars" major labels can spend on albums. Greg feels that their new ambition really exceeded the ambition they had with their previous work. He feels it's clearly evident in 1993's Transmissions from the Satellite Heart. To Jim this album marks the moment when Wayne's songwriting started to rise from the background and move towards the caliber of the Lips' sonic density. Transmission from the Satellite Heart's, "She Don't Use Jelly" is such an example. Even though the song became their breakthrough "wiggy, novelty hit." it was a "beautiful bubble gum song with a poignant lyric" wrapped inside an amazing musical production. Wayne and the band knew almost from the beginning that the song could be a hit. The song's hook was created from the lyrics which Wayne got from equating smearing chapstick on your lips to buttering your toast. Wayne's story dispels the rock critic myth that these lyrics were a code for sex, drugs and rock 'n' roll. Greg brings everyone back to the dense sound of Transmissions From the Satellite Heart. He wonders how Steven came upon the idea layering the heavy "Bonham-esque" drums underneath pop songs. Steven admits that the sound was inspired by Larry Mullen's drums on U2's War.
Greg wonders if the band's next transformation happened after guitarist Ronald Jones left the band in 1996. Wayne agrees that Ronald's leaving changed the band. Although, Steve adds that he himself was burnt out and heavily into drugs at the time. At this point the Lips re-tooled into the era of their parking lot experiments, boom box experiments and the 1997 release of the four-CD album Zaireeka -- an album designed for the listener play all four CD's simultaneously on four different sound systems in the same room. Each project was an orchestration of random sounds, a symphony of noise. Wayne wanted to try something new and take a chance.
After the band went through their two year sonic experiment they released the album The Soft Bulletin in 1999, which Jim considers a pop masterpiece. Wayne thinks the signature song from that album is "Race For the Prize". The song is in reference to two scientists fighting to cure a disease. Also on the album is "Waitin' for a Superman," inspired by Wayne and his brother jogging around the lake to deal with their father's bout with cancer. These two songs are full of meaningful and heartstung lyrics. Jim pipes in that that Wayne wouldn't have been able to write lyrics like this earlier in the Lip's career. Wayne chalks it up to the experience of life changing you, which changed him and the band for the better.
2002's Yoshimi Battles the Pink Robots is a continuation of the band's lyrical progression, especially with its song "Do You Realize??" Another key song is "Yoshimi Battles the Pink Robots Pt. 1." (You can hear their live performance here.)
The critical response to these last two albums was, as Jim puts it, "nothing short of ecstatic." The latest album, 2006's At War With the Mystics hasn't seen the same response (including from our own Greg Kot.) Steve and Wayne kind of expected it. They're just as happy to win a Grammy for a song titled, "The Wizard Turns On...The Giant Silver Flashlight And Puts On His Werewolf Moccasins."
Jim
It's Jim's turn to pop a quarter in the Desert Island Jukebox. Mr. Kot is pleasantly surprised as Jim reveals his choice: "Credit in the Straight World" by Young Marble Giants from their 1980 album Colossal Youth. Elements from this late 1970s  post-punk band are heard in orchestral pop bands such as Belle and Sebastian. Even Courtney Love's Hole covered this song on their 1994 release Live Through This. Young Marble Giants consisted of female vocalist Alison Statton and brothers Philip and Stuart Moxham. They went against the English punk grain at the time by choosing to be quiet and minimalist. The band reunited this past May at England's Hay Festival for the first time in 27 years.
Featured Songs
Led Zeppelin, "Rock and Roll," Led Zeppelin IV, Atlantic, 1971
Marie Digby, "Umbrella," Cover of Rihanna's Umbrella, n/a, 2007
Miles Davis, "In a Silent Way/It's About That Time: In a Silent Way/It's About ...," In a Silent Way, Columbia, 1969
Weather Report, "Birdland," Heavy Weather, Columbia, 1977
The Flaming Lips, "Unconsciously Screamin'," In a Priest Driven Ambulance, Restless, 1990
The Flaming Lips, "Be My Head," Transmissions from the Satellite Heart, Warner Bros., 1990
The Flaming Lips, "Slow Nerve Action," Transmissions from the Satellite Heart, Warner Bros., 1990
The Flaming Lips, "Race for the Prize," The Soft Bulletin, Warner Bros., 1999
The Flaming Lips, "Waiting for Superman," The Soft Bulletin, Warner Bros., 1999
The Flaming Lips, "Do You Realize??," Yoshimi Battles the Pink Robots, Warner Bros., 2002
The Flaming Lips, "Yoshimi Battles the Pink Robots (Live on Sound Opinions)," Yoshimi Battles the Pink Robots, Warner Bros., 2002
The Flaming Lips, "The W.A.N.D.," At War with the Mystics, Warner Bros., 2006
The Flaming Lips, "Pompeii Am G"otterd"ammerung," At War with the Mystics, Warner Bros., 2006
Young Marble Giants, "Credit in the Straight World," Colossal Youth, Rough Trade, 1980
The Winston Jazz Routine, "An Engineered Interest," Sospiri, The Record Machine, 2007
ABBA, "Ring Ring," Ring Ring, Polydor, 1973
Dear Listeners,
For more than 15 years, Sound Opinions was a production of WBEZ, Chicago's public radio station. Now that the show is independent, we're inviting you to join the band and lend a hand! We need your support more than ever because now we have to do all the behind-the-scenes work that WBEZ handled before (like buying insurance and paying for podcast hosting, ugh). Plus, we have some exciting ideas we'd like to try now that there's no one to tell us no!