interviews 2019
Sarah Shook
Sarah Shook is an artist who blends country, punk, and rock to create her own unique sound. Shook, along with her band the Disarmers, released Years in 2018, and it ended up being Greg's favorite record of the year! Jim and Greg talk to Sarah at Lincoln Hall in Chicago about her bittersweet lyrics, unvarnished sound, and how relationships shaped much of her last record.
Go to episode 695
Hal Blaine
One of rock's most legendary drummers died this week: Hal Blaine. He was 90 years old. The session drummer and de facto leader of The Wrecking Crew played on 38 chart-topping singles. He played the iconic "Be My Baby" beat for The Ronettes, he recorded with The Beach Boys' on Pet Sounds, he played on number 1 hits for both Frank and Nancy Sinatra, among nearly 40 others. Hal Blaine spoke with Jim and Greg in 2015. He shared stories about Phil Spector, The Beach Boys and more, but one of the best was about recording the drums on Simon & Garfunkel's "The Boxer."
Go to episode 694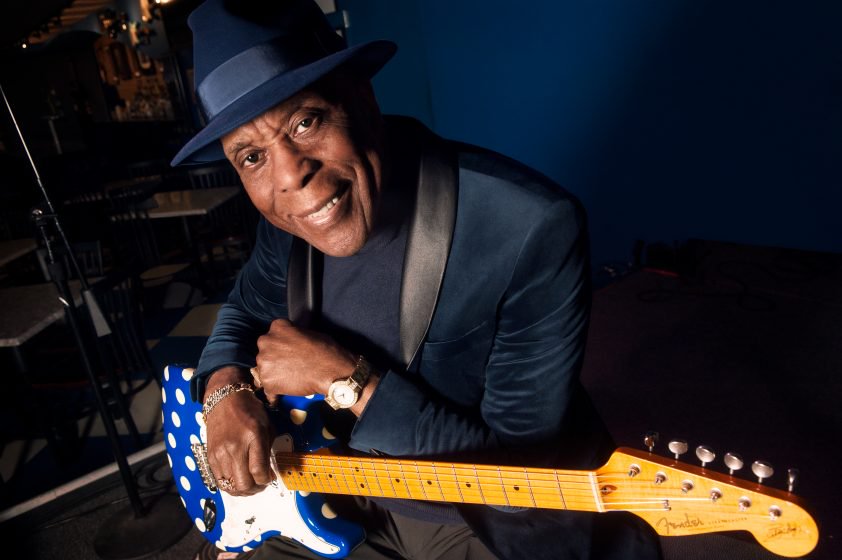 Alligator Records' Bruce Iglauer
Alligator Records is a Chicago blues label that's been around for almost 50 years. While not necessarily a household name, Alligator Records has captured some of the most potent artists Chicago has offered since 1970, and has always championed a raw and unvarnished sound - not unlike punk in that way.
In 1970, 23-year-old Bruce Iglauer came to Chicago to work for the jazz and blues label Delmark Records, but quickly decided to stake out on his own. At a time when the blues was waning in popularity and prominence, Iglauer recognized that there was an audience of young rock fans who were interested in expanding their musical tastes. So, this young white guy assembles a roster of some of the most iconic artists of the genre, people like Albert Collins and Koko Taylor, and gets people excited about the music again. In his recent book Bitten By the Blues: The Alligator Records Story, Bruce Iglauer, along with co-writer Patrick A. Roberts, tells the story of the evolution of Alligator, its landmark artists and its importance in music history.
Go to episode 691
Buddy Guy
Blues legend and fellow Chicagoan Buddy Guy visited the show back in 2007. One thing that makes Buddy Guy's music so unique is his sense of melody. He explains how he will listen to spiritual and gospel music on the radio as inspiration. As Greg states: he's trying to imitate the voices. He learned this from B.B. King. Another musician who inspired Buddy was Guitar Slim. Before seeing Slim play, Buddy didn't know how far he could go with a"strat."Now he is known for his violent, high-energy style. This style wasn't appreciated by his former label Chess Records, but was adored and emulated by British blues fans like Eric Clapton, Jeff Beck and Andy Summers. This week, we revisit the 2007 interview and are also treated to a rare, acoustic performance from Guy and his bandmember at the time, Rick Hall. Listen to the whole interview, featuring two aditional songs, here.
Go to episode 691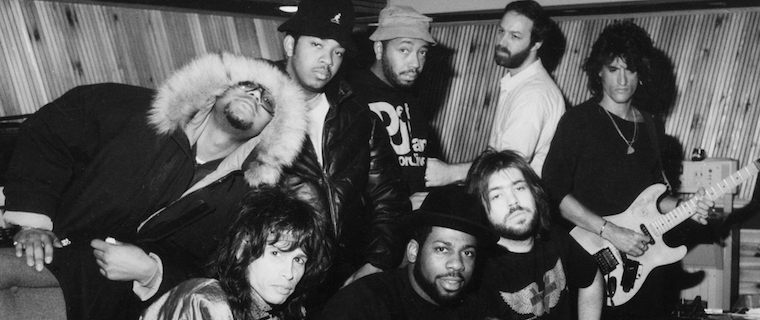 Geoff Edgers
By the mid 1980s, Aerosmith was far from their 1970s heights. Run-DMC, which consisted of rappers Joseph (Run) Simmons and Darryl (DMC) McDaniels, as well as Jammaster J, was a young rap group with two solid selling albums under their belt. But, like nearly all of the hip hop acts of the early '80s, they had yet to cross over into the mainstream.
Run-DMC and Aerosmith… two groups that couldn't be further apart musically, came together in 1986 to record"Walk This Way."The refreshed track ended up being a surprising hit for both bands. Jim and Greg talk with author Geoff Edgers who writes about this collaboration in his new book Walk This Way: Run-DMC, Aerosmith, and the Song that Changed American Music Forever. The book gives the inside story of that collaboration and its lasting influence.
Go to episode 689
The O'My's
Recently, Jim and Greg sat down with a band that Greg highlighted as a Buried Treasure last year: The O'My's. The genre-bending soul duo have become a fixture in Chicago's music scene, collaborating with rappers like Chance The Rapper, Saba, and Vic Mensa. They've also worked with producer and horn player Nico Segal, who previously recorded as Donnie Trumpet. The group started out stylistically indebted to their soul predecessors (down to wearing suits on stage); but with their latest album, 2018's Tomorrow, their sound has developed into something thoroughly modern. The O'My's, made up of singer/guitarist Maceo Haymes and keyboardist Nick Hennessey, joined us for a stripped down performance and conversation at the Goose Island Tap Room.
Go to episode 687
Klaus Voorman
Klaus Voormann was an artist living in Hamburg when he followed the sound of live music down into a cellar one night and happened upon his first live rock and roll show. He saw two acts from Liverpool that night: Rory Storm and the Hurricanes (with Ringo Starr on drums) and an irreverent dance band called The Beatles.
The friendship he struck up with The Beatles would alter the course of his life and prove to be lifelong. When they leapt forward into psychedelia with Revolver, they turned to Voormann to create a fitting cover image. That work won a Grammy and a place of honor (in tattoo form) on Jim's arm. When John Lennon started pulling away from The Beatles, he enlisted Voormann to play bass in the Plastic Ono Band. George Harrison and Starr followed suit, trusting their "A Hard Day's Night" era roommate, Voormann, to provide the bassline on many of their solo albums as well.
His stature as a session bass player grew throughout the 1970's- he can be heard on albums by Carly Simon, Harry Nilsson and Lou Reed among many others. In the early 1980s Voormann added"producer"to his resume through his work with the German band, Trio.
Go to episode 686
Malcolm Gladwell & Bruce Headlam
Bestselling author and New Yorker staff writer Malcolm Gladwell turned his energy to podcasting in 2016 with the show Revisionist History. Now he's launched his second podcast, this one devoted to music called Broken Record. It's a collaboration with legendary music producer Rick Rubin and Gladwell's childhood friend and former New York Times editor, Bruce Headlam. Headlam and Gladwell joined Jim for a discussion about how they bonded over music, their take on the role of the critic in the digital age and the relative artistic merit of YES solo projects.
Go to episode 684