Events
upcoming
August 23, 2016
Purple Rain in Millennium Park
We're paying tribute to Prince the best way we know how – by throwing a party at the biggest venue in Chicago. Our Sound Opinions at the Movies series returns with a FREE public screening of Purple Rain at the Jay Pritzker Pavilion in Chicago's Millennium Park.
You don't even need to purify yourself in the waters of Lake Minnetonka first –there's a free seat waiting for you in the pavilion or on the lawn. The film begins at 6:30 p.m.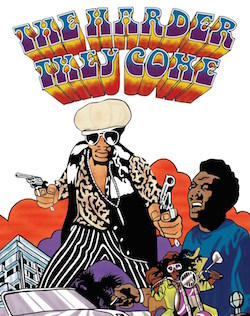 June 1, 2016
Sound Opinions at the Movies: The Harder They Come
Sound Opinions at the Movies is back with a screening of the classic 1972 Jamaican crime flick The Harder They Come. It's the movie that introduced reggae to the rest of the world, with a killer soundtrack featuring Desmond Dekker, Toots & the Maytals, and the film's star (and former Sound Opinions guest) Jimmy Cliff.
See Jim and Greg introduce a special screening of The Harder They Come on Wednesday, June 1 at 7:00 p.m. at the Music Box Theatre.
past