reviews 2017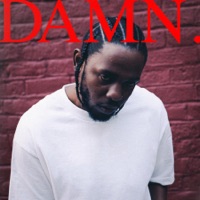 DAMN. available on iTunes
Kendrick Lamar DAMN.
Rapper Kendrick Lamar just released his latest album, DAMN. which follows his massive 2015 record To Pimp a Butterfly. Since his rise to prominence a few years ago, Lamar has become the standard to which other rappers and hip hop acts are measured. Jim finds DAMN. to be a"grower"that the listener appreciates with repeat listenings. While this record doesn't grab you in the same way as To Pimp a Butterfly, he loves Lamar's latest effort. Between his enlightened lyrics and classic gangster rap sonics, Jim thinks this album is a Buy It. Greg agrees, as Kendrick shows a mastery of storytelling and flow with this record. And while the sound may be stripped down from previous albums, Kendrick is no less ambitious as he draws lines between street violence and American foreign policy. Greg says DAMN. is no less than a"masterpiece"making for a double Buy It.
Go to episode 595
Resistance Radio: The Man in the High Castle Album available on iTunes
Danger Mouse Resistance Radio: The Man in the High Castle Album
Danger Mouse (Bryan Burton) and Sam Cohen have produced a new concept album called Resistance Radio: The Man in the High Castle Album, which serves as a sort of companion to the Amazon Prime TV series Man in the High Castle. The TV show imagines a dystopian, alternate, early 1960s America where Japan and Germany won WWII, rather than the Allied Forces. The album features retro covers of mid-century pop standards like "Taste of Honey" and "Who's Sorry Now". Gregsays he "didn't get anything new… from these interpretations". He calls Resistance Radio a Trash It record, and thinks listeners are better off seeking out the original recordings of the songs. The recordings on this album were mastered from vinyl to get that vintage sound. Jim says that the sound was well executed. And, he notes that the songs take on additional resonance because they are "American anthems from a very different America in the setting of this show". For Jim, it's a Buy It record.
Go to episode 595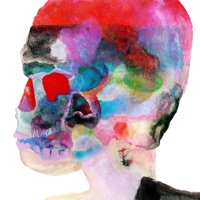 Hot Thoughts available on iTunes
Spoon Hot Thoughts
Austin, Texas-based indie rockers Spoon have teamed again with producer Dave Fridmann for their ninth studio album, Hot Thoughts. The result, according to Greg, is a subterranean disco record where everything becomes a percussion instrument, from the guitar riffs to Britt Daniel's rhythmic vocals. Alternating between minimalist electro-grooves and avant-garde tracks, it's a great Spoon album that the band has been building toward its entire career. Jim concurs, highlighting the inventive drumming of Jim Eno that propels the band. He marvels that Spoon can continously reshuffle the same minimalist ingredients yet always come up with bold new statements. Hot Thoughts gets a double-Buy It.
Go to episode 594
Whiteout Conditions available on iTunes
The New Pornographers Whiteout Conditions
The New Pornographers formed in the '90s as a collective of Vancouver songwriters, including A.C. Newman, Neko Case, and Dan Bejar of Destroyer. Bejar was not available for their ninth album, Whiteout Conditions, leaving Newman as the driving force. Although he was never a fan of Bejar's work, Jim guiltily admits he's grown bored with the band. Kathryn Calder's vocals are great as ever, and the record is full of"perfectly fine catchy ditties,"but it lacks any standout tracks. Jim feels Newman is running on fumes, and gives the album a Trash It. Greg feels that's too harsh, but says it lacks the variety of the band's previous records. Every song uses synthesizers to drive the rhythm and he feels the album suffers from not including Bejar's songs. Greg gives Whiteout Conditions a Try It.
Go to episode 594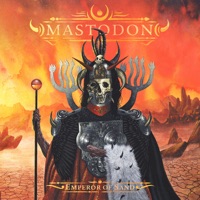 Emperor of Sand available on iTunes
Mastodon Emperor of Sand
The Atlanta metal band Mastodon has just released its seventh album, Emperor of Sand. Like previous Mastodon albums, the album follows a thematic concept. This time it follows the tale of a man sentenced to wander the empty, desolate desert. Greg thinks the thematic elements work well, along with a slightly"pop-ish approach"with a turn towards melodic vocals. In addition to the smooth vocals, Greg believes their integration of different instruments is extremely strong (tubular bells!). He gives it a Buy It. Jim likens Mastodon's sound to mid-period Rush, especially when it comes to their progressive rock sound and detailed lyricism. He thinks it's as good as Mastodon gets and gives Emperor of Sand an enthusiastic Buy It.
Go to episode 594
Mental Illness available on iTunes
Aimee Mann Mental Illness
Aimee Mann began her career as the lead singer of the Boston synth pop band 'Til Tuesday in the 1980s. Since then, she's had a successful solo career, most notably with her 2000 album Bachelor No. 2. She's just released her first solo record in five years, Mental Illness. Jim thinks that this is one of Mann's best efforts. He loves her minimal use of instrumentation and thoughtful lyrics. While he's not a fan of the singer-songwriter genre, he digs Aimee Mann and gives Mental Illness a Buy It. Greg is also a longtime Aimee Mann fan, and thinks this record is one of her all-time best. Her intelligent lyrics and melancholy vocals make Mental Illness a superb album. He gives it a Buy It.
Go to episode 594
Drunk available on iTunes
Kenny Loggins & Michael McDonald & Thundercat Drunk
Stephen Bruner, better know as Thundercat, is an in-demand session bassist. A resume containing artists from Kendrick Lamar to Suicidal Tendencies is testament to that. Thundercat is also a songwriter in his own right and has just released his third album, Drunk. Weighing in at 23 tracks, Greg says it is a challenging listen. With references to jazz fusion, Earth, Wind and Fire, and cameos from Kenny Loggins and Michael McDonald he admits the album is"bewildering,"especially as Thundercat vacillates from introspective songs about mortality and police brutality, to shopping for anime in Tokyo. But, Greg says it is an"audio-veritae"of Thundercat's life, that shows virtuosity and personality. That said, Greg stops short of saying Buy It and instead gives it a Try It and he eagerly awaits what is next from Thundercat.Jim, had a much more visceral reaction to this record saying he"despises it"and claiming it left him with a skin rash (Editor's Note: we didn't verify this). He says the album is full of"pointless busyness"as Thundercat tries to cram too many ideas into his music. It goes without saying, Jim gives it a Trash It.
Go to episode 589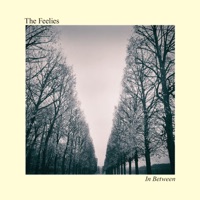 In Between available on iTunes
The Feelies In Between
The New Jersey rock band The Feelies has just released their sixth album in four decades called In Between. The group is noted for its cohesion and consistency over its long tenure. Greg thoroughly enjoys this record, and admires The Feelies' skill in combining elements of rock with zen and existential messaging ("make a plan, let it be.") He also appreciates the band's ability to perform as one voice, which speaks to how close these guys are. Greg gives it a Buy It. Jim couldn't agree more, and he expresses his deep admiration and love for The Feelies. He finds this record to be well worth the wait, and praises the group for their combination of the best sounds of The Velvet Underground and Brian Eno (ding!) Without hesitation, Jim gives In Between an enthusiastic Buy It.
Go to episode 588
DROGAS Light available on iTunes
Review: Lupe Fiasco DROGAS Light
After a public battle with his former music label, Atlantic, rapper Lupe Fiasco has finally released a new album. DROGAS Light is Fiasco's sixth studio record, and is the first of his final trilogy of albums. Jim has always enjoyed Lupe's music, and says that he is one of the most intelligent people he has ever interviewed. That being said, this album is not reflective of his intellect and lyrical prowess. Many of the tracks feel like leftovers from other projects and sound far too much like bad commercial rap songs. Jim gives it a Try It at best. Greg is also a huge fan of Lupe, and almost always finds his music profound and interesting. However he finds DROGAS Light to be repetitive, crass and unimaginative. Although it pains him to do it, Greg gives this album a Trash It.
Go to episode 586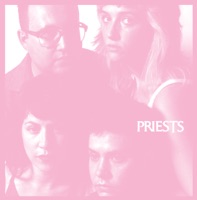 Nothing Feels Natural available on iTunes
Priests Nothing Feels Natural
Washington, DC quartet Priests prove that punk is alive and well in the Nation's Capital. The band has been on a healthy clip since 2011 releasing music and touring but Nothing Feels Natural is the band's debut full-length album release. Greg says it is an ambitious"critique of nothing less than America"full of sarcastic views on politics and capitalism. Those heavy ideas are bouyed by a"fantastic rhytm section"that keeps Greg "spinning around an imaginary dance floor". Jim hears a strong post-punk influence hailing to the early 1980s but thinks this is an album that can"only be made by someone of the current generation"tackling technology and feelings of isolation. It is an enthusiastic doube Buy It!
Go to episode 585
Near to the Wild Heart of Life available on iTunes
Japandroids Near to the Wild Heart of Life
Canadian rock band Japandroids have just released their first album since 2012, Near to the Wild Heart of Life. Many people thought this band wasn't going to return to the road or the recording studios, but both Jim and Greg were fans of their previous two albums. Greg thinks this album is just okay, and many of the songs clocking out several minutes longer than they should. He admires the ambition of Near to the Wild Heart of Life, but thinks that the group ended up sacrificing their fun, signature rock and roll sound in the process. Greg gives it a Try It. Jim thinks Greg is being a little grumpier than he needs to be about this record. He thinks they get the"barroom sage poet"element just right. He also likes the instrumental experimentation, and gives this album a Buy It.
Go to episode 584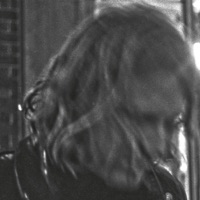 Ty Segall available on iTunes
Ty Segall Ty Segall
San Francisco's Ty Segall is one of today's most prolific rockers. Since his 2008 debut, he's collaborated with bands like Traditional Fools and Fuzz, in addition to his own solo work. For his most recent self-titled album, Ty Segall, he recorded with his touring band. Jim thinks that this album is extraordinary, combining elements of glam rock, psychedelic sounds, and fiery garage rock a'la 13th Floor Elevators. Jim particularly enjoyed "Orange Color Queen", an ode to Ty's girlfriend that he called "a touching love song". Greg says that this is an album to love, his most song-focused and diverse record in his catalog, right up there with 2014's Manipulator. Both critics say Buy It.
Go to episode 584
I See You available on iTunes
The xx I See You
When The xx were guests on the shows in 2010, Jim & Greg had no idea the British trio's blend of modern soul with minimalist '80s alternative sounds would prove so influential. Greg says that the band has subtly expanded its sound on its third album I See You, but hasnn't taken any big musical leaps. Because he feels the group hasn't quite got there yet, Greg gives the album a Try It. Jim, however, loves the contrast between the album's celebratory sounds and its hints of darkness under the surface. Jim says The xx have grown and are pointing toward something exciting, proving they're a career band. For him, I See You is a Buy It.
Go to episode 582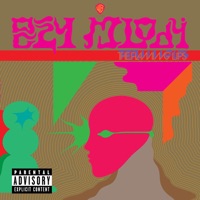 Oczy Mlody available on iTunes
The Flaming Lips Oczy Mlody
The fourteenth studio album by The Flaming Lips is titled Oczy Mlody, a Polish phrase meaning"the eyes of the young."Jim says its a sleepy album, filled with electronic glitchiness and Miley Cyrus cameos, but lacking the tunefulness that once made them a great band. According to Jim, the Lips have spent the last decade churning out product without really spending time crafting their records in the studio. Greg agrees that the songwriting has fallen off on Oczy Mlody. They both give the album a Try It rating, saying it's nowhere in league with the band's best. Jim, as the author of The Flaming Lips' biography, recommends that listeners who have only heard the last decade of Flaming Lips music check out their back catalog, pointing to early masterpieces like 1990's In a Priest Driven Ambulance and Transmissions from the Satellite Heart from 1993.
Go to episode 582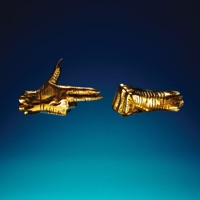 Run the Jewels 3 available on iTunes
Run the Jewels Run the Jewels 3
Run the Jewels formed after Killer Mike enlisted El-P to produce his 2012 album R.A.P. Music and the two men immediately hit it off. Since then, the duo has released three albums, one cat remix record, and appeared on Sound Opinions. Greg says that RTJ has upped the intensity with each record, and the latest, Run the Jewels 3, is their finest yet. Greg finds both of them to be incredibly skilled emcees, providing dizzying momentum to their political calls to arms. Jim also admires their lyrics, but also notes the album's production. Musically, Run the Jewels creates an inventively dense sound collage, confirming for Jim that they are one of the most important duos in hip-hop today. Run the Jewels 3 gets a double-Buy It.
Go to episode 581