interviews 2017
Benmont Tench
Benmont Tench is one of the most prolific keyboardists in rock and roll, and his iconic organ solos on songs like "Refugee" make him the understated driving force of Tom Petty and the Heartbreakers since its inception in 1976. Aside from his success with the Heartbreakers, he's found a fruitful career as a sideman and session musician for artists like Bob Dylan, Stevie Nicks, Johnny Cash and others. Also, he released his first and only solo album in 2014, You Should Be So Lucky. Tench joins Jim and Greg for a candid and funny conversation about his experiences in the music business, the genesis of the Heartbreakers and much more. He also gives an exclusive live performance of a track off his solo record.
Go to episode 602
Jack White
Back in 2012, Jim and Greg went down to Nashville to interview Jack White at his recording studio and record store Third Man Records. They talked about the people in his early life that helped shape his musical taste, introducing the budding musician to The Rolling Stones and The Cramps. They discussed the truth found in the blues and that sound set the trajectory of Jack's most famous band (The White Stripes), his affinity for vinyl records, and his other notable projects.
Go to episode 601
Jenny Hval
Jim and Greg are joined this week by the talented Norwegian multidisciplinary artist Jenny Hval. After a stint fronting a gothic-metal band in Norway, she moved to Australia for college and began developing her voice as a songwriter. After returning to Norway, she released her first two albums (To Sing You Apple Trees in 2006 and Medea in 2008) under the stage name Rockettothesky. But beginning with 2011's Viscera, Jenny Hval has been recording under her own name. In addition to her six albums, she has also published two novels in Norwegian and has designed sound installations and performance art pieces.
Jenny Hval's most recent album Blood Bitch found a place in Jim's top ten list for 2016. As she explains, the record is a concept album tying together themes of vampirism, the female body, and the life of a touring musician. Jenny Hval speaks with Jim and Greg about writing the album, finding inspiration in the Arp Odyssey synthesizer, absorbing horror soundtracks, and rejecting the stereotypical persona of the female singer-songwriter.
Go to episode 600
Damon Krukowski
Between your phone, your computer, your music, digital media is so common place you likely don't even think about it. Damon Krukowski, author and member of Galaxie 500 and Damon and Naomi, thinks we should be more selective. In his new book The New Analog Damon argues that aspects of analog"need to persist"in the digital world. Two concepts key to his argument are"signal"- the message in a phone conversation and"noise"- the sounds from the street as you speak on your cellphone. Digital media allows us to easily ignore the noise and focus just on the signal, Damon says we need to pay attention to both. He talks with Jim and Greg about a concept he calls Thick Listening -"listening to the signal framed and enriched by noise."You hear the song, but you also hear the sound of the recording studio, the producer talking, etc and it all results in a better experience. Ultimately, Damon doesn't think analog trumps digital, but both have their benefits and need to be consdired together.
Go to episode 599
Drive-By Truckers
Eleven albums into their career, Drive-By Truckers have written perhaps their most provocative and timely album to date American Band. Tackling politics, race relations, gun violence, and rebellion the album holds a mirror up to the current feelings of division in the United States. But the album has a groove to it as well — it doesn't feel like a civics lessons. For all those reasons the album was a favorite of both Jim and Greg in 2016. Drive-By Truckers are no strangers to Sound Opinions but this time the prinipal songwriters Patterson Hood and Mike Cooley joined Jim and Greg and an audience at the Goose Island Tap Room in Chicago for an interview and an exclusive acoustic performance. Hood and Cooley talked about inspiration, resistance, and how two college roommates have been making music together for more than 30 years.
Go to episode 595
Honeyblood
Stina Tweeddale and Cat Meyers are Scottish duo Honeyblood. Stina and Cat create music in a vein that, according to Jim, combines the"crunch and melody"of what was "most inspiring about the 90s alternative movement… taking it somewhere new." Their album "Babes Never Die" was one of Jim's favorites of 2016. He adds that Honeyblood's music features haunting melodies that invoke creepy imagery. The group joined us in our studio to play live and talk about their music.
Go to episode 594
Mavis Staples
It's not often we get to share a room with a genuine national treasure. Jim and Greg were honored to speak with gospel and soul legend and Civil Rights icon Mavis Staples. (Greg is also the author of Mavis's 2014 biography I'll Take You There). Beginning her career at age eleven as the lead singer of her family band The Staple Singers, Mavis has inspired countless artists over the past half century.
Her father Pops Staples learned guitar at the feet of Charley Patton in Dockery Farms, Mississippi before moving to Chicago. There, he formed The Staple Singers, a gospel vocal group featuring his children – Pervis, Cleotha, Yvonne, and Mavis taking the lead. The combination of Pops's blues guitar, Cleotha's counterpoint, and Mavis's precociously powerful voice launched them into national attention with their 1956 hit "Uncloudy Day." Soon, the Staple Singers were at the forefront of the Civil Rights Movement, often serving as the opening act to Martin Luther King, Jr. (We'll cover that period in more detail in a second episode with Mavis).
The group had its greatest success once it signed to Stax Records and began recording with the famed session musicians in Muscle Shoals, Alabama on hits like "I'll Take You There." That's also when Mavis began her solo career – reluctantly at first, but still going as strong as ever today. Her latest album Livin' on a High Note found her working with songwriters like Nick Cave, tUnE-yArDs, and Neko Case. Mavis offers Jim and Greg an intimate look at growing up on Chicago's South Side, forming the Staple Singers' signature sound, meeting Mahalia Jackson, and collaborating with Curtis Mayfield and Prince.
Go to episode 593
Sunflower Bean
Last year at South By Southwest, Jim and Greg discovered a young, talented Brooklyn rock band called Sunflower Bean. The group is made up of bassist and singer Julia Cumming, guitarist and singer Nick Kivlen and drummer Jacob Faber. What makes the members of Sunflower Bean so interesting is their pursuit of a career in rock music despite growing up in the home of hip hop and in the age of EDM. However, that doesn't mean they don't have diverse influences, channeling artists like Syd Barrett, The Beach Boys and Neu! at times on their debut album Human Ceremony. Greg sat down to chat with the band when they were in Chicago, and they talked about musical influences, Sunflower Bean's origin and how the group held the title of most shows played in New York City in 2014. Plus, they'll give a fun live performance.
Go to episode 590
Gene Chandler
Hosts Jim and Greg interview Chicago Soul singer Gene Chandler, who is best known as the"Duke of Earl."Jim thinks 1961's"Duke of Earl"is one of the best pop or rock songs of that era. Gene Chandler came out of a tradition of Doo Wop in Chicago that included groups like the Flamingos and the Spaniels. He worked closely with fellow Chicago Soul legends Curtis Mayfield and Jerry Butler. Later in his career, he transitioned into producing other artists, even running his own label,"Mister Chand."The epitome of a"soul survivor,"Gene scored hits during the Doo-Wop, Soul, and Disco eras.
Go to episode 588
The Gotobeds
After playing for years in the Pittsburgh punk band Kim Phuc, guitarist and vocalist Eli Kasan formed The Gotobeds along with guitarst Tom Payne, bassist Gavin Jensen, and drummer Cary Belback. The band quickly gained a following for its mix of funny, yet sophisticated, lyrics and post-punk artiness (Jim gleefully points out that they named themselves after the drummer for Wire). Their debut album Poor People are Revolting was released in 2014, followed by their Red Hot Chili Peppers-riffing Sub Pop release Blood // Sugar // Secs // Traffic in 2016. Both albums made it into Jim's top ten lists for their respective years. The Gotobeds join Jim and Greg for a live performance and a discussion about commercialism in indie rock, the Pittsburgh scene, and not taking yourself too seriously.
Go to episode 586
Shirley Collins
Of all the English folk revival artists, Shirley Collins was perhaps the most devoted to rural folk traditions. But at the same time, her records were incredibly innovative in their approach. Her 1964 album Folk Roots, New Routes with guitarist Davey Graham fused ancient songs with jazz arrangements, paving the way for bands like Fairport Convention. In collaboration with her sister Dolly, Shirley Collins also recorded with early music instruments and Renaissance ensembles. She even went electric with her acclaimed 1971 album No Roses. After developing a vocal condition known as dysphonia, Shirley gave up recording in 1978. Since then, she's become an inspiration to a new generation of artists, including The Decemberists' Colin Meloy, who covered one of her songs live on Sound Opinions. Now, after a nearly 40 year hiatus, she's returned with a new album, Lodestar. She joins Jim and Greg to explain why she returned to singing and how she chose her rather bloodsoaked repertoire.
In addition to her own recording career, Shirley Collins played an important role in music history when she accompanied legendary musicologist Alan Lomax as he traveled through the American south in 1959. Together, they collected field recordings of traditional working-class artists on farms, prisons, and churches. Their tapes of musicians like Mississippi Fred McDowell, Almeda Riddle, and Hobart Smith were huge influences on generations of artists, including Bob Dylan.
Go to episode 584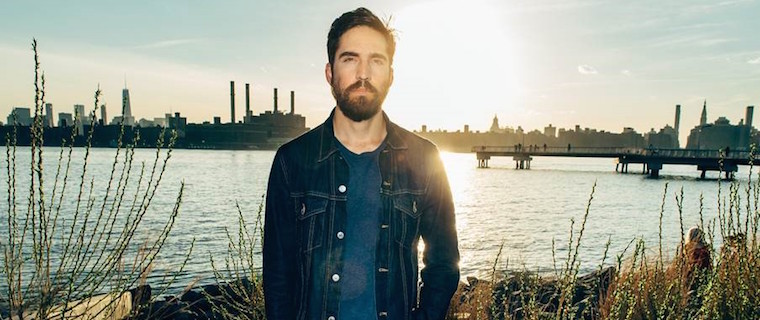 The Album Leaf
"Soundtracks for movies that live in his head" is how Jim describes the music made by Jimmy LaValle of the Album Leaf. LaValle's music is often grand and sweeping, while still being intimate. It is a sound that comes from the creative melding of electronica with organic instruments like the violin and trumpet. Check out our video to see how it comes together in a live setting. The Album Leaf started as a solo project of LaValle's more than 15 years ago but over time it has become a full fledged touring band. The Album Leaf joined us live in our studios to talk about its latest album, Between Waves.
Go to episode 582
Esperanza Spalding
Esperanza Spalding exploded onto the jazz scene as a bass prodigy, recording her debut album in 2006 and winning the Grammy for Best New Artist in 2011. But she's never been satisfied being just one thing. Her many talents include being a multi-instrumentalist, singer, songwriter, bandleader, producer, librettist, and more. Her music ignores genre boundaries, freely incorporating funk, R&B, classical music, and progressive rock. She's even introduced a theatrical element with her latest album, Emily's D+Evolution.
Jim and Greg sit down this week with Esperanza Spalding for a spirited chat about the new record. She also discusses her collaborations with legendary saxophonist Wayne Shorter, the challenges of being taken seriously as a female musician, and the moment she discovered the bass was for her.
Go to episode 580