interviews 2018
Iron & Wine
Sam Beam, otherwise known as Iron & Wine, has been making acoustic and indie folk music for over 15 years. He hails from the South and was actually working as a college film professor when he got the call that the famous music label Sub Pop wanted to sign him based on his demo. His debut record, The Creek Drank the Cradle, was released in 2002 and he did everything on it from writing, producing, playing the instruments, vocals and more. Sam Beam has released six studio albums to date and recently collaborated with singer-songwriter Jesca Hoop.
Sam is also married and a father to five daughters. In 2017, he released his latest album Beast Epic. Jim and Greg interviewed him in front of an audience at the Goose Island Barrelhouse where he also gave a live performance.
Go to episode 633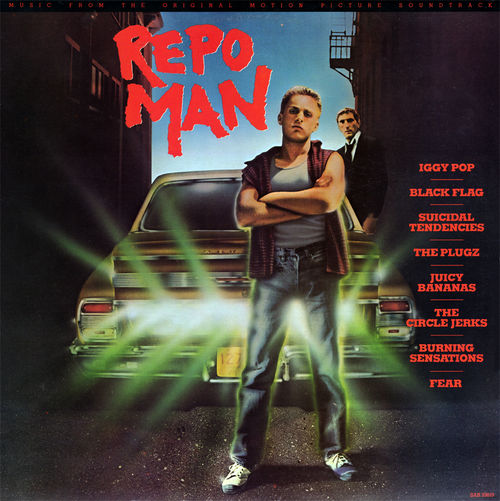 Alex Cox
Filmmaker Alex Cox joins Jim and Greg this week for a lively conversation about his punk rock-infused movies like Repo Man, Sid and Nancy, and Walker. Though originally from Liverpool, Cox first encountered punk rock through the Los Angeles scene of bands like Fear, Suicidal Tendencies, and Black Flag. When he made his debut film Repo Man in 1984, he enlisted all his favorite bands for the soundtrack. The movie was initially a flop, but the popularity of that legendary soundtrack album eventually turned it into a cult classic. Cox followed up that with another definitive punk film – Sid and Nancy, a biopic of the Sex Pistols' Sid Vicious and his girlfriend Nancy Spungen.
Sid and Nancy was the beginning of a long collaboration between Cox and Joe Strummer of The Clash. Strummer appeared in and composed for the spaghetti western homage Straight to Hell and the controversial 1987 film Walker. Alex Cox speaks with Jim and Greg about working with Strummer, enlisting both Iggy Pop and Michael Nesmith of The Monkees to make Repo Man, and the difficulties of making political films in Hollywood.
Go to episode 632