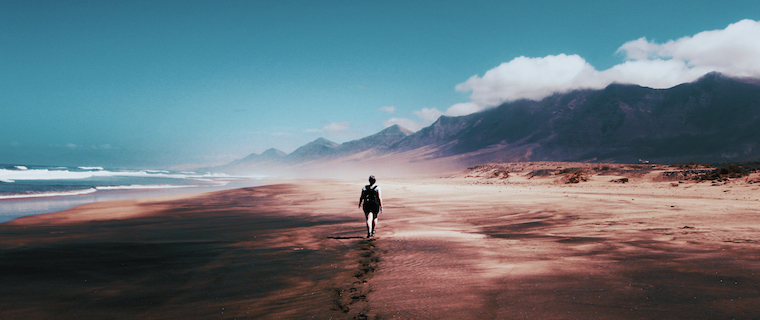 Social Distancing on the Desert Island, R.I.P. Singer and Songwriter Paul K.
In light of the global pandemic, Jim and Greg are encouraging listeners to practice social distancing. They'll be sharing a fresh batch of Desert Island Jukebox picks, music that seems particularly well suited to the moment we're in. Greg also bids farewell to the late singer and songwriter Paul K. of Paul K. & the Weathermen.
Subscribe via iTunes
Download This Episode
Impact of the Pandemic on the Music Industry
Amidst countless tour and festival cancellations, the loss of tour revenue is deeply impacting artists, but Greg noted that the Recording Academy has started a COVID-19 Relief Fund. They also discussed the burgeoning impact of venue closures, particularly small spaces that might not recover. Jim also suggested that all of this is adding fuel to the conversation about revenue equity for artists from streaming audio platforms like Spotify. Despite the closures and cancellations, Jim and Greg praised the spike in intimate livestreamed concerts from both large artists like John Legend, Chris Martin of Coldplay, Pink, Neil Young and dozens of lesser artists, as well.
Jim concluded that in such uncertain times, he is particularly heartened by the non-professionals lifting their voices in solidarity, like the Italian citizens who sang together from their balconies while in the midst of self-isolation and quarantine.
list
Songs for Social Distancing
It's important to be responsible, stay home and practice social distancing during these COVID-19 times. One place you can always go is your own desert island and drop some quarters in the jukebox! Jim and Greg share some of their favorite songs for these times.
Paul K Obit
Paul Kopasz, better known as Paul K. in the music world, died on March 16. He was a uniquely talented singer and songwriter who was born in Detroit, but lived most of his life in Louisville, Kentucky. A prolific creator, by some estimates he recorded more than 100 albums in his life, starting in the early 1980s. Only a few collections are available now, some under the name Paul K. & the Weathermen. He counted many luminaries of the independent music world as fans and will be deeply missed.
Featured Songs
George Harrison, All Things Must Pass, All Things Must Pass, Apple, 1970
Laurie Anderson, Love Among the Sailors, Bright Red, Warner Bros., 1994
Nirvana, You Know You're Right, Nirvana, DGC/Geffen, 2002
Guided By Voices, I Am A Scientist, Bee Thousand, Scat, 1994
Public Enemy, Black Steel In the Hour of Chaos, It Takes a Nation of Millions to Hold Us Back, Def Jam, 1988
Public Enemy, Black Steel In the Hour of Chaos (Instrumental), It Takes a Nation of Millions to Hold Us Back (Deluxe Edition), Def Jam, 2014
The Go-Go's, Can't Stop the World, Beauty and the Beat, I.R.S., 1981
X-Ray Spex, Germ Free Adolescents, Germfree Adolescents, EMI, 1978
Mobb Deep, Survival of the Fittest, The Infamous, Loud Records, 1995
Wire, Fragile, Pink Flag, Harvest, 1977
Wun Two, Vaca, O Cavalo Vermelho, Sichtexot, 2020
Brian Eno, I'll Come Running, Another Green World, Island, 1975
Paul K and the Weathermen, Liar's Prayer, Now And At the Hour of Our Death, Amen, SilenZ, 1995
Paul K and the Weathermen, Radiant And White, Garden of Forking Paths, SilenZ, 1993
Moses Sumney, Don't Bother Calling, Aromanticism, Jagjaguwar, 2017
Joni Mitchell, A Case of You, Blue, Reprise, 1971
k.d. lang, A Case of You, Hymns of the 49th Parallel, Nonesuch, 2004
Joni Mitchell, River, Blue, Reprise, 1971
Maritime, Tearing Up the Oxygen, We, the Vehicles, Bad News Records, 2006